Nyligen publicerades ett öppet brev, riktat till Apple och Tim Cook gällande Final Cut Pro och de farhågor som många professionella användare har runt Apples program för att redigera videor. Nu har Apple svarat på det öppna brevet.
Apple har gjort dramatiska förändringar i Final Cut Pro på senare år vilket lett till att många professionella användare vart att överge programmet och använda konkurrerande program. Det öppna brevet (se nedan) skrevs under av en lång rad tunga namn i branschen.
Apples svar
To the authors of the recent open letter regarding Final Cut Pro in the TV and film industry: the creative community has always been so important to us at Apple, and we're grateful for your feedback.
There have been many compelling projects created to date with Final Cut Pro — from Hollywood movies and high-profile commercials, to major television shows and impressive work by the biggest names in online content creation.
While we believe we have plans in place to help address your important feature requests, we also recognize the need to build on those efforts and work alongside you to help support your film and TV projects and keep you posted on important updates. This includes taking the following steps:
Launching new training products and Apple-authorized certifications for pro video starting this month with our partner Future Media Concepts.
Establishing a panel of industry experts for regular consultations, starting this summer
Expanding the content and frequency of Final Cut Pro workshops for major film and television productions.
We would love to work with you to help support your film and TV projects, and we will continue to explore opportunities that allow us to better connect and foster important dialogue with our devoted community of users going forward.
Det öppna brevet
We the undersigned support the points made in the following open letter sent to Tim Cook of Apple:

Dear Tim Cook,

We are professionals working in Hollywood and other high-profile movie and TV markets all over the world. We are excited by Final Cut Pro. We think that it is the biggest leap forward in editing technology since the move to digital. We think it's incredible.

We also think it's incredible that some of us still can't choose it to do our work. Work that could easily include productions for your very own Apple TV+ service.

Final Cut Pro is a wonderful application used by many YouTubers, education and small business content creators worldwide. We know why it is successful. It is liberating, efficient and fun to work with. But, unfortunately in professional film and TV, editors who use Final Cut Pro are a tiny minority.

We ask Apple to promote Final Cut Pro publicly and add the few remaining features that our industry has consistently stated are needed.

We'd love to see Apple publicly support and certify the suppliers of the third-party products and services we use to integrate Final Cut Pro into industry-standard workflows.

We welcome your forthcoming brand-new FCP Certification exams. We need more experienced film and TV production crew members who also know how to use Final Cut Pro.

We also hope to see Apple ensuring that improved Pro Apps support is widely available and that Final Cut Pro can also be bought through current industry suppliers. This is is essential for big productions to accept Final Cut Pro as legitimate.

If Apple renewed its public commitment to the professional filmmaking industry and its visionary product, we believe an increasing number of editors would discover the joys of using Final Cut Pro.

We hope you will start showing that Apple aims to make Final Cut Pro the best application for editing TV and movies. We believe that this could lead to a Pro Apps renaissance as pioneering as your amazing M1 Max MacBook Pros and the M1 Ultra Mac Studio.

It's wonderful that Apple TV+ has become the first streaming platform to have a Best Picture Oscar winner with CODA, but it's disappointing to know that Final Cut Pro is so unlikely to have been a possible choice as the film's editing app.

We hope you will encourage our industry to see Final Cut Pro as a professional choice for editors of future award-winning TV shows and movies, and for millions more editors all over the world.

Thank you,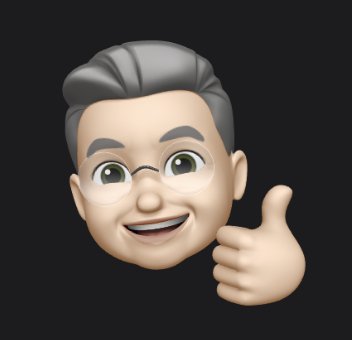 Fyrabarns-far, farfar, morfar och egen företagare i Skellefteå med kliande fingrar. Jag skriver om fotografering, sport, dataprylar, politik, nöje, musik och film. Vid sidan av den här bloggen så jobbar jag med med det egna företaget Winterkvist.com. Familjen består av hustru, fyra barn (utflugna) och fem barnbarn.
Jag har hållit på med datorer sedan tidigt 1980-tal och drev Artic BBS innan Internet knappt existerade. Efter BBS-tiden har det blivit hemsidor, design, digitala medier och trycksaker. Under tiden som journalist jobbade jag med Mac men privat har det varit Windows som har gällt fram till vintern 2007. Då var det dags att byta och då bytte vi, företaget, helt produktionsplattform till macOS. På den vägen är det.
_____________________________________________________________________________________
Anmäl dig till Magasin Mackens nyhetsbrev
Du får förhandsinformation om Macken, våra planer och du får informationen, först och direkt till din mail. Vi lovar att inte skicka din information vidare och vi lovar att inte skicka ut mer än max ett nyhetsbrev per månad.