Ozzy Osbourne har lanserat sina egna digitala NFT, i form av fladdermöss, som säljs till hårdrocksångarens fans. Nu har de digital fladdermössen utnyttjats av bedragare som lurat offer på hundratals dollar med falska NFT.
Non-fungible tokens (NFT) är en slags digitalt sigill som kan användas för att skapa unika konstverk eller samlarobjekt. Poängen är att om ett digital konstverk förses med en NTF så ska den garantera att det bara finns en eller ett angivet antal kopior – inte hur många kopior som helst.
Ozzy Osbourne lanserade sina egna NTF i form av digital fladdermöss för att knyta ann till en slags mytbildning om att sångaren bet huvudet av en riktig fladdermus under en konsert under 1980-talet. CryptoBatz skulle säljas till fans och för att hantera information och beställningar så startades en Discordserver med en adress som sedan kommunicerades ut.
Adressbyte
Efter någon dag så valde projektet att byta adress till Discord-servern och det utnyttjades anbbt av bedragare då den gamla adressen inte spärrades eller behölls som en inaktiv server. Bedragare og över den gamla adressen, lockade med CyrptoBatz, falska kopior.
When a pop-cultural icon like Ozzy Osbourne announces an NFT collection, you can count on the project getting publicity. The launch of the "CryptoBatz" collection, a series of 9,666 digital bats, received coverage in outlets like Billboard, Rolling Stone, NME, Hypebeast, and Business Insider, among others.

But just two days after the tokens were minted, supporters are being targeted by a phishing scam that drains cryptocurrency from their wallets, playing off a bad link shared by the project's official Twitter account.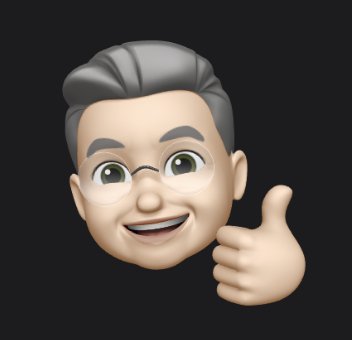 Fyrabarns-far, farfar, morfar och egen företagare i Skellefteå med kliande fingrar. Jag skriver om fotografering, sport, dataprylar, politik, nöje, musik och film. Vid sidan av den här bloggen så jobbar jag med med det egna företaget Winterkvist.com. Familjen består av hustru, fyra barn (utflugna) och fem barnbarn.
Jag har hållit på med datorer sedan tidigt 1980-tal och drev Artic BBS innan Internet knappt existerade. Efter BBS-tiden har det blivit hemsidor, design, digitala medier och trycksaker. Under tiden som journalist jobbade jag med Mac men privat har det varit Windows som har gällt fram till vintern 2007. Då var det dags att byta och då bytte vi, företaget, helt produktionsplattform till macOS. På den vägen är det.
_____________________________________________________________________________________
Anmäl dig till Magasin Mackens nyhetsbrev
Du får förhandsinformation om Macken, våra planer och du får informationen, först och direkt till din mail. Vi lovar att inte skicka din information vidare och vi lovar att inte skicka ut mer än max ett nyhetsbrev per månad.