Apple har betalat ut sin största belöning hittills till en buggjägare – 100 500 dollar för en rapport om allvarliga buggar med kamera-funktionen i en Mac.
2019 så lyckades Ryan Pickren, som studerar datasäkerhet, att kapa kameran i en iPhone och nu har han lyckats att göra det igen – med en Mac.Den gången fick Ryan Pickren 75 000 av Apple som belöning för sin rapport.,
Mac
Nu några år senare började han att undersöka om detsamma var möjligt med en Mac. Genom att exploatera flera buggar, göra det i en viss ordning så lyckades Ryan Pickren kapa en kamera i en Mac.
My hack successfully gained unauthorized camera access by exploiting a series of issues with iCloud Sharing and Safari 15. While this bug does require the victim to click "open" on a popup from my website, it results in more than just multimedia permission hijacking. This time, the bug gives the attacker full access to every website ever visited by the victim. That means in addition to turning on your camera, my bug can also hack your iCloud, PayPal, Facebook, Gmail, etc. accounts too.
Pickren lyckades genom att kombinera problem med iCloud sharing och Safari 15. Buggar och problem som Apple nu, tack vare Ryan Pickren, har åtgärdat och det går i vart fall inte att kapa kameran i en Mac med Pickren metod.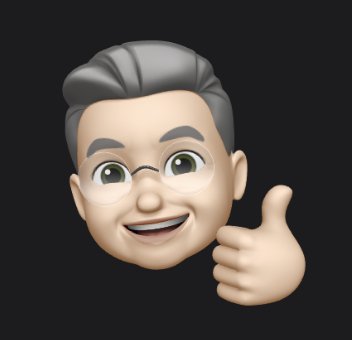 Fyrabarns-far, farfar, morfar och egen företagare i Skellefteå med kliande fingrar. Jag skriver om fotografering, sport, dataprylar, politik, nöje, musik och film. Vid sidan av den här bloggen så jobbar jag med med det egna företaget Winterkvist.com. Familjen består av hustru, fyra barn (utflugna) och fem barnbarn.
Jag har hållit på med datorer sedan tidigt 1980-tal och drev Artic BBS innan Internet knappt existerade. Efter BBS-tiden har det blivit hemsidor, design, digitala medier och trycksaker. Under tiden som journalist jobbade jag med Mac men privat har det varit Windows som har gällt fram till vintern 2007. Då var det dags att byta och då bytte vi, företaget, helt produktionsplattform till macOS. På den vägen är det.
_____________________________________________________________________________________
Anmäl dig till Magasin Mackens nyhetsbrev
Du får förhandsinformation om Macken, våra planer och du får informationen, först och direkt till din mail. Vi lovar att inte skicka din information vidare och vi lovar att inte skicka ut mer än max ett nyhetsbrev per månad.