Tre av fyra amerikaner anser att Facebook försämrar det amerikanska samhället istället för att bidra med något positivt. Det visar en färsk enkät gjord av SSRS beställd av den amerikanska tv-kanalen CNN.
Facebook har motvind just nu, för att uttrycka det milt. I en serie läckor så har interna dokument visat att Facebooks egen forskning, analyser och undersökningar visar på negativa effekter på användarna. Visselblåsare hävdar att Facebook inte gör något åt problemen, utan förvärrar dem och bidrar till en polarisering där bråk och konflikter premieras och visas ofta i användarnas flöden av inlägg. Konflikter ger mer pengar är en enkle summering av kritiken mot den sociala mediajätten.
CNN
Nu kommer en ny enkät – publicerad av CNN – som spär på kritiken och vilden av Facebook:
Americans say, 76% to 11%, that Facebook makes society worse, not better, according to the survey. Another 13% say it has no effect either way. That broadly negative appraisal holds across gender, age and racial lines. Even frequent Facebook users — those who report using the site at least several times a week — say 70% to 14% that the social network harms, rather than helps, US society. Although majorities across parties say Facebook is doing more harm than good, that feeling spikes among Republicans (82%).
Facebooks fel
Även om de flesta ser negativt på Facebook så är inte det detsamma som att majoriteten anser att det är Facebooks fel.
Among the majority overall who think Facebook is worsening society, however, there's less of an overwhelming consensus on whether or not the platform itself is primarily to blame: 55% say that the way some people use Facebook is more at fault, with 45% saying it's more due to the way Facebook itself is run.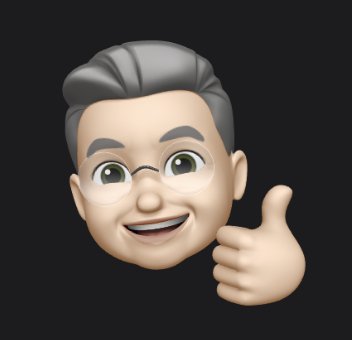 Fyrabarns-far, farfar, morfar och egen företagare i Skellefteå med kliande fingrar. Jag skriver om fotografering, sport, dataprylar, politik, nöje, musik och film. Vid sidan av den här bloggen så jobbar jag med med det egna företaget Winterkvist.com. Familjen består av hustru, fyra barn (utflugna) och fem barnbarn.
Jag har hållit på med datorer sedan tidigt 1980-tal och drev Artic BBS innan Internet knappt existerade. Efter BBS-tiden har det blivit hemsidor, design, digitala medier och trycksaker. Under tiden som journalist jobbade jag med Mac men privat har det varit Windows som har gällt fram till vintern 2007. Då var det dags att byta och då bytte vi, företaget, helt produktionsplattform till macOS. På den vägen är det.
_____________________________________________________________________________________
Anmäl dig till Magasin Mackens nyhetsbrev
Du får förhandsinformation om Macken, våra planer och du får informationen, först och direkt till din mail. Vi lovar att inte skicka din information vidare och vi lovar att inte skicka ut mer än max ett nyhetsbrev per månad.