December är en månad med lite mer ledighet än vanligt och det är en chans att titta ifatt, hitta nya filmer, upptäcka klassiker och se om. Här är det som kommer på Paramount+ i december.
Observera att detta är en lusta från USA vilket betyder att det kan finnas avvikelser i utbudet.
1 december
Ace Ventura: Pet Detective
Anchorman: The Legend of Ron Burgundy
13 Hours: The Secret Soldiers of Benghazi
Alienator
Back To School
Bridget Jones's Baby
Bridget Jones's Diary

Bull Durham

Chattahoochee
Cherry 2000
Chocolate
Clerks
Con Air
Cujo
Days of Heaven
Dead Man Walking
Erik the Viking
Flight of the Intruder
Friday the 13th
From Dusk Till Dawn

Four Weddings And A Funeral

Halloween VIII: Resurrection
Halloween H20: 20 Years Later
Hellraiser III: Hell On Earth
Hellraiser IV: Bloodline
Hollow Man
King Kong
Love Field
Making Mr. Right
My Best Friend's Wedding
O (Othello)
Regarding Henry

Saving Private Ryan

Scream
Scream 2
Scream 3
Shooter
Silverado
Soda Cracker
Something's Gotta Give
Stephen King's Graveyard Shift
Stephen King's Silver Bullet
Stephen King's Thinner
Superbeast
The A-Team
The Black Stallion
The Black Stallion Returns
The Curse
The Dungeonmaster
The Firm
The Haunting
The Heartbreak Kid
The Siege of Firebase Gloria

The Warriors

Troll
Wes Craven Presents: Dracula 2000
Wes Craven Presents: They
Young Guns
Young Guns II
2 december
Queen of the Universe (Paramount+ Original)
Rugrats Holiday Special
7 december
World War Z
8 december
100 Days to Fall in Love
Aerial Greece
America's Heartland: Wild Prairie Reborn
Black & White Stripes: The Juventus Story
Bubble Guppies (Season 5, Episodes 1-10)
Danger Force Minisodes (Season 1)
Inside the Food Factory (Season 1)
Inside the Tower of London (Season 1)
Legends of the Pharaohs (Season 1)
Murderous History (Season 1)
Nickelodeon's Ho Ho Holiday Special
Stormborn (Season 1)
The All-Star Nickmas Spectacular Special
To Catch a Thief
Top Elf (Season 1)
9 december
Transformers: The Last Knight
12 december
A Christmas Proposal (Paramount+ Original)
15 december
America's Wild Border: Northern Exposure
Lindsay Lohan's Beach Club (Seasons 5-6)
Ocean Super Predators
Survivor: New Zealand (Season 2)
Survivor: South Africa (Season 8)
Tasmania: Curious Life of Quolls
Virus Hunting: Cave to COVID
Wildest California
Yukon's Wild Grizzlies
18 december
Teen Wolf (Seasons 1-6)
19 december 
1883 (Paramount+ Original)
Christmas Takes Flight (Paramount+ Original)
23 december 
Reno 911! The Hunt for QANON (Paramount+ Original)
31 december
New Year's Eve Live: Nashville's Big Bash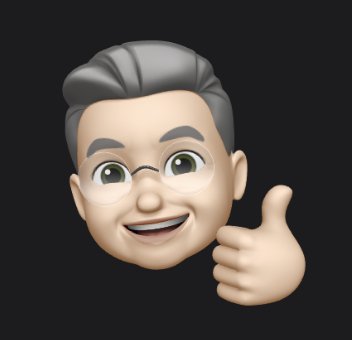 Fyrabarns-far, farfar, morfar och egen företagare i Skellefteå med kliande fingrar. Jag skriver om fotografering, sport, dataprylar, politik, nöje, musik och film. Vid sidan av den här bloggen så jobbar jag med med det egna företaget Winterkvist.com. Familjen består av hustru, fyra barn (utflugna) och fem barnbarn.
Jag har hållit på med datorer sedan tidigt 1980-tal och drev Artic BBS innan Internet knappt existerade. Efter BBS-tiden har det blivit hemsidor, design, digitala medier och trycksaker. Under tiden som journalist jobbade jag med Mac men privat har det varit Windows som har gällt fram till vintern 2007. Då var det dags att byta och då bytte vi, företaget, helt produktionsplattform till macOS. På den vägen är det.
_____________________________________________________________________________________
Anmäl dig till Magasin Mackens nyhetsbrev
Du får förhandsinformation om Macken, våra planer och du får informationen, först och direkt till din mail. Vi lovar att inte skicka din information vidare och vi lovar att inte skicka ut mer än max ett nyhetsbrev per månad.