Dags för julmånad på Disney+ och premiär för den nya Star Wars-serien om prisjägaren Bobba Fett.
Här är det som kommer på Disneys streamingtjänst i december.
TV-serier
1 december
Bless The Harts, säsong 1-2
Musse Pigg: Makalösa äventyr, säsong 1
Taste the Nation with Padma Lakshmi, säsong 1
The Big Leap, säsong 1 (Nytt avsnitt varje vecka)
The Glades, säsong 1-4
8 december
Indien från ovan, säsong 1
Mira, Kunglig Detektiv, säsong 1
The Last Man on Earth, säsong 1-4

Vinnie Jones utforskar Rysslands tuffaste yrken, säsong 1
Welcome to Earth, säsong 1
15 december
Antidisturbios, säsong 1
Back to Life, säsong 1
Back to Life, säsong 2 (Nytt avsnitt varje vecka)
Commander in Chief, säsong 1
Dark Money, säsong 1
Dian Fossey – Dimhöljda hemligheter, säsong 1
Drugged, säsong 2
Foodtastic, säsong 1
Spidey och hans fantastiska vänner, säsong 1 avsnitt 1-6
22 december
Brickleberry, säsong 1-3
Danger Decoded, säsong 1
Lejonvaktaren, säsong 1
Rymning, säsong 2
Star vs the Forces of Evil, säsong 3-4
The Wonder Years, säsong 1 (Nytt avsnitt varje vecka)
White House Farm, säsong 1
29 december
Club Mickey Mouse, säsong 4
Hitlers sista fäste, säsong 1
Mistresses, säsong 1-4

The Book of Boba Fett, säsong 1 (Nytt avsnitt varje vecka)
The Choe Show, säsong 1
Big Hero 6, säsong 3
Filmer
3 december
Dagbok för alla mina fans
Far from the Madding Crowd
Goodbye Christopher Robin
Inside the Muslim Brotherhood
Jojo Rabbit
Oscar och Lucinda
10 december
California Man
Kannibalhajar
Monkeybone
Nyinflyttade i Beverly Hills
På luffen i Beverly Hills
Upside-Down Magic
Världens konstigaste fågel
15 december
Ron rör om
17 december
Al Davis VS. The NFL
Angry Sky
Armageddon
Big Shot
Brian and the Boz
Broke
Devil's Due
End of Days
Fantastic Lies
Giraffen – Afrikas jätte
Hawaiian: The Legend of Eddie Aikau
Miraculousvärlden: Shanghai, Legenden om Ladydragon
No Crossover: The Trial of Allen Iverson
Run Ricky Run
Silly Little Game
Slaying the Badger
Small Potatoes: Who Killed the USFL?
Strandjakt
Survive and Advance
The Best That Never Was
The Band That Wouldn't Die
The Hills Have Eyes
This Magic Moment
24 december
Bringing Down the House
Encanto
Fenomen
Far from the tree
Parental Guidance
The Kid Who Would Be King
Ur askan
31 december
Derek DelGaudio's In & of Itself
King Tut In Color
Kungen som lurade Hitler
Mike and Dave Need Wedding Dates
The Proposal
Snacka går ju…
I Rom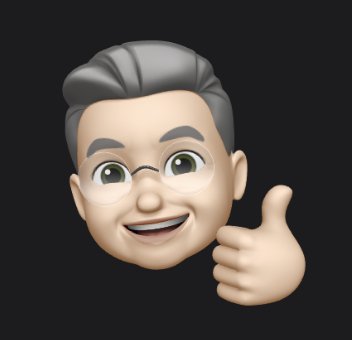 Fyrabarns-far, farfar, morfar och egen företagare i Skellefteå med kliande fingrar. Jag skriver om fotografering, sport, dataprylar, politik, nöje, musik och film. Vid sidan av den här bloggen så jobbar jag med med det egna företaget Winterkvist.com. Familjen består av hustru, fyra barn (utflugna) och fem barnbarn.
Jag har hållit på med datorer sedan tidigt 1980-tal och drev Artic BBS innan Internet knappt existerade. Efter BBS-tiden har det blivit hemsidor, design, digitala medier och trycksaker. Under tiden som journalist jobbade jag med Mac men privat har det varit Windows som har gällt fram till vintern 2007. Då var det dags att byta och då bytte vi, företaget, helt produktionsplattform till macOS. På den vägen är det.
_____________________________________________________________________________________
Anmäl dig till Magasin Mackens nyhetsbrev
Du får förhandsinformation om Macken, våra planer och du får informationen, först och direkt till din mail. Vi lovar att inte skicka din information vidare och vi lovar att inte skicka ut mer än max ett nyhetsbrev per månad.