Facebook lägger ned hela sitt projekt för ansiktsigenkänning vilket innebär att uppgifter för över en miljard användares ansikten kommer att raderas.
Beskedet kommer via Facebooks, Meta, egen blogg:
We're shutting down the Face Recognition system on Facebook. People who've opted in will no longer be automatically recognized in photos and videos and we will delete more than a billion people's individual facial recognition templates.
Anledningarna är flera, skriver Meta, och anger bland annat ett oklart juridiskt läge där flera länder flaggat för lagstiftning men inte angett hur AI-funktionen kan komma att regleras. Meta bedömer också att nackdelarna för ansiktsigenkänning överstiger fördelarna.
Raderade
Ändringen betyder också att även de användare som angivit att de inte har något emot att deras ansikten scannas och används för identifiering kommer att få sina uppgifter raderade.
This change will represent one of the largest shifts in facial recognition usage in the technology's history. More than a third of Facebook's daily active users have opted in to our Face Recognition setting and are able to be recognized, and its removal will result in the deletion of more than a billion people's individual facial recognition templates.
Det betyder också att de funktioner som Facebook använder där en användare kan få ett meddelande om hens ansikte dyker upp i något sammanhang, i ett inlägg eller bland bilder hos en annan användare också stängs ned.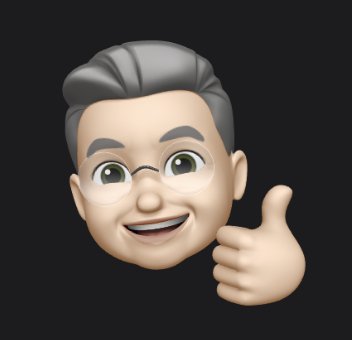 Fyrabarns-far, farfar, morfar och egen företagare i Skellefteå med kliande fingrar. Jag skriver om fotografering, sport, dataprylar, politik, nöje, musik och film. Vid sidan av den här bloggen så jobbar jag med med det egna företaget Winterkvist.com. Familjen består av hustru, fyra barn (utflugna) och fem barnbarn.
Jag har hållit på med datorer sedan tidigt 1980-tal och drev Artic BBS innan Internet knappt existerade. Efter BBS-tiden har det blivit hemsidor, design, digitala medier och trycksaker. Under tiden som journalist jobbade jag med Mac men privat har det varit Windows som har gällt fram till vintern 2007. Då var det dags att byta och då bytte vi, företaget, helt produktionsplattform till macOS. På den vägen är det.
_____________________________________________________________________________________
Anmäl dig till Magasin Mackens nyhetsbrev
Du får förhandsinformation om Macken, våra planer och du får informationen, först och direkt till din mail. Vi lovar att inte skicka din information vidare och vi lovar att inte skicka ut mer än max ett nyhetsbrev per månad.