Transmit är ett ftp-program för OS X som innehåller alla de funktioner du kan och ska förvänta dig av ett riktigt bra ftp-program.
Det från skiljer Transmit från konkurrenterna är att det här programmet har en lite annan design. Det gör att det kan ta lite mer tid att hitta vissa funktioner och inställningar. Därmed inte sagt att det är en sämre design utan bara att den är lite annorlunda. Det är mitt förstaval när det gäller ftp-program.
INCREDIBLE FEATURES.
Protocol power: FTP (Normal, Implicit SSL, and TLS/SSL), SFTP, Amazon S3, and WebDAV (HTTP and HTTPS)
Flexible Favorites for fast server access
Handy two-pane view
Fast multiple-connection transfers
Easy transfer manager
Synchronization
Quick Look, CoverFlow, Image Thumbnail view
Places for one-click folder access
FXP Support
Bandwidth Limiting
So much more!
AMAZING SPEED.
Scary, wicked fast compared to Transmit 3 — up to 25 times.
4x faster: listing 30,000 remote files.
18x faster: downloading 30,000 small files.
2.25x faster: deleting 30,000 small files.
25x faster: uploading 15,000 small files
Requirements
Intel, 64-bit processor
OS X 10.9 or later
Version 5.8.1:

Improved:

SFTP: Improved the ability to match keys in ssh-agent when using the IdentitiesOnly directive
Various animation and appearance improvements

Fixed:

Preferences: Resolved an issue that prevented transfer rules from being saved in some circumstances
Column view: Fixed a potential crash when using the view mode
Column view: Corrected an issue that prevented keyboard navigation of the file browser using the arrow keys
Column view: Fixed an issue that could potentially prevent selection of contiguous folders using keyboard modifiers
Column view: Addressed an issue where pressing ⌘+↓ would not perform the expected file browser action
Column view: Fixed an issue where "Quick Look" and "Copy URL" actions would not be performed on the selected file
Column view: Pressing Esc to end a rename operation now works as expected
Column view: Right-clicking files now selects them as expected
Icon view: Selecting files is more responsive
Resolved an issue that prevented disabled contextual menu items from being automatically hidden in column and icon views
Addressed a problem with file tags not being displayed as expected when using some view types
Requirements for Transmit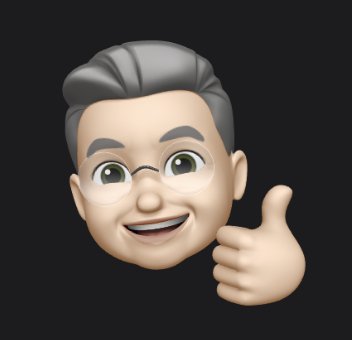 Fyrabarns-far, farfar, morfar och egen företagare i Skellefteå med kliande fingrar. Jag skriver om fotografering, sport, dataprylar, politik, nöje, musik och film. Vid sidan av den här bloggen så jobbar jag med med det egna företaget Winterkvist.com. Familjen består av hustru, fyra barn (utflugna) och fem barnbarn.
Jag har hållit på med datorer sedan tidigt 1980-tal och drev Artic BBS innan Internet knappt existerade. Efter BBS-tiden har det blivit hemsidor, design, digitala medier och trycksaker. Under tiden som journalist jobbade jag med Mac men privat har det varit Windows som har gällt fram till vintern 2007. Då var det dags att byta och då bytte vi, företaget, helt produktionsplattform till macOS. På den vägen är det.
_____________________________________________________________________________________
Anmäl dig till Magasin Mackens nyhetsbrev
Du får förhandsinformation om Macken, våra planer och du får informationen, först och direkt till din mail. Vi lovar att inte skicka din information vidare och vi lovar att inte skicka ut mer än max ett nyhetsbrev per månad.