Paramount+ är en relativt ny streamingtjänst på den svenska marknaden som snart utökar sitt utbud genom en sammanslagning och ett samarbete med flera andra amerikanska bolag.
Under nästa år byter nämligen Paramount+ namn och får ett breddat innehåll i den nya tjänsten Skyshowtime – vilket blir en streamingjätte med innehåll från SHOWTIME, Paramount Pictures, Sky Studios, NBCUniversal, Universal Pictures och Peacock. Exakt när det kommer att ske har bolagen inte meddelat ännu men redan nu så är Paramount+ en tjänst med ett brett utbud. Här är det som kommer i november.
1 November
Abandon
Addams Family Values
All the Right Moves
Apache Uprising
Beatriz at Dinner
Black Dynamite
Bounce
Breakin' 2: Electric Boogaloo
Breaking News in Yuba County
Buffalo Bill and The Indians
Candyman: Farewell To The Flesh
China Moon
Cutter's Way
Dark Angel
Doc
Dr. Phibes Rises Again!
Enter the Ninja
Eye for An Eye
Eye of the Needle
Fargo
Flesh and Bone
Friday The 13th Part II
Friday The 13th Part V: A New Beginning
Friday The 13th Part VI : Jason Lives
Friday The 13th Part VII:The New Blood
Friday The 13th Part VIII: Jason Takes Manhattan
Gone Baby Gone
Hardball
How to Beat the High Cost of Living
I Escaped From Devil's Island
In Secret
Modern Girls
Kate & Leopold
Once Upon A Time In The West
Pootie Tang
Race for Your Life, Charlie Brown
Real Men
Resident Evil
Revenge of the Ninja
Sahara
Single White Female
Sleepless In Seattle
Star Trek
Sweeney Todd: The Demon Barber of Fleet Street
Texas Chainsaw Massacre II
That Thing You Do!
The Fifth Element
The Fighter
The Fly
The General's Daughter
The Legend of Zorro
The Outside
The Prestige
The Quiet Man
The Shootist
The Switch
The Uninvited
The Wood
Troll 2
True Grit
3 November
Awkward (Seasons 1-5)
Before I Forget (Season 1)
Black Ink Crew (Season 7)
Black Ink Crew Chicago (Season 5)
Love & Hip Hop Miami (Seasons 1-2)
Teen Mom (Season 8)
8 November
10 November
Aerial Britain (Season 2)
Air Warriors (Season 8)
America's Wild Border: Northern Exposure
Clifford the Big Red Dog (New Film)
My Super Sweet 16 (Seasons 1-2, 4-10)
Ocean Super Predators
Sacred Sites (Season 2)
Tasmania: Curious Life of Quolls
Virus Hunting: Cave to COVID
Wildest California
Yukon's Wild Grizzlies
11 November
The Game
The Challenge: All Stars  (Season 2 Premiere)
14 November
Adele One Night Only Special
Mayor of Kingstown
17 November
Love & Hip Hop Hollywood (Season 6)
Love & Listings (Season 1)
The Loud House (Season 4)
PAW Patrol (Season 6)
Teenage Mutant Ninja Turtles: Out of the Shadows
18 November
Star Trek: Discovery  (Season 4 Premiere)
Texas 6 (Season 2 Premiere)
19 November
24 November
The Real World Homecoming: Los Angeles
26 November
A Loud House Christmas (Original Film)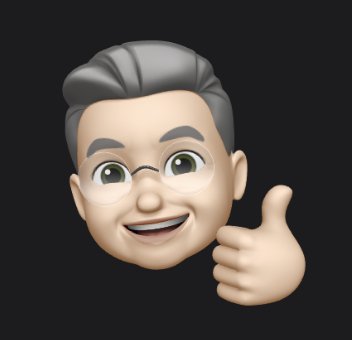 Fyrabarns-far, farfar, morfar och egen företagare i Skellefteå med kliande fingrar. Jag skriver om fotografering, sport, dataprylar, politik, nöje, musik och film. Vid sidan av den här bloggen så jobbar jag med med det egna företaget Winterkvist.com. Familjen består av hustru, fyra barn (utflugna) och fem barnbarn.
Jag har hållit på med datorer sedan tidigt 1980-tal och drev Artic BBS innan Internet knappt existerade. Efter BBS-tiden har det blivit hemsidor, design, digitala medier och trycksaker. Under tiden som journalist jobbade jag med Mac men privat har det varit Windows som har gällt fram till vintern 2007. Då var det dags att byta och då bytte vi, företaget, helt produktionsplattform till macOS. På den vägen är det.
_____________________________________________________________________________________
Anmäl dig till Magasin Mackens nyhetsbrev
Du får förhandsinformation om Macken, våra planer och du får informationen, först och direkt till din mail. Vi lovar att inte skicka din information vidare och vi lovar att inte skicka ut mer än max ett nyhetsbrev per månad.