Det nya spelet med Pokémon – Pokémon Snap rusade upp i topp direkt.
Pokémon Snap är ett spel där du jagar Pokémons med din kamera.
Alla spel
1. New Pokemon Snap
2. Among Us
3. Minecraft
4. Just Dance 2021
5. Monster Hunter Rise
6. Super Mario 3D World + Bowser's Fury
7. Animal Crossing: New Horizons
8. Hades
9. Mario Kart 8 Deluxe
10. Little Nightmares
11. Limbo
12. Stardew Valley
13. Super Smash Bros. Ultimate
14. Super Mario Party
15. Turnip Boy Commits Tax Evasion
16. Nickelodeon Kart Racers
17. Zelda: Breath of the Wild
18. Castle Crashers Remastered
19. Dragon Ball Xenoverse 2
20. Terraria
21. Mario + Rabbids Kingdom Battle Gold Edition
22. Spiritfarer
23. Pokemon Sword
24. Bastion
25. Risk of Rain 2
26. Outlast: Bundle of Terror
27. Scott Pilgrim vs. The World: The Game – Complete Edition
28. Inside
29. OlliOlli: Switch Stance
30. Stick Fight: The Game
Spel som bara kan laddas ned
1. Among Us
2. Little Nightmares
3. Limbo
4. Stardew Valley
5. Turnip Boy Commits Tax Evasion
6. Castle Crashers Remastered
7. Terraria
8. Spiritfarer
9. Bastion
10. Risk of Rain 2
11. Outlast: Bundle of Terror
12. Scott Pilgrim vs. The World: The Game – Complete Edition
13. Inside
14. OlliOlli: Switch Stance
15. Stick Fight: The Game
16. Cozy Grove
17. FEZ
18. Cattails
19. Outlast II
20. Cuphead
21. Toree 3D
22. Star Wars: Republic Commando
23. .Cat
24. Duke Nukem 3D: 20th Anniversary World Tour
25. Hotline Miami Collection
26. Sally Face
27. Pikuniku
28. Hollow Knight
29. Cooking Tycoons 3 in 1 Bundle
30. SaGa Frontier Remastered
Source: Switch eShop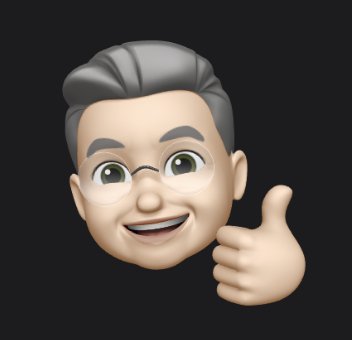 Fyrabarns-far, farfar, morfar och egen företagare i Skellefteå med kliande fingrar. Jag skriver om fotografering, sport, dataprylar, politik, nöje, musik och film. Vid sidan av den här bloggen så jobbar jag med med det egna företaget Winterkvist.com. Familjen består av hustru, fyra barn (utflugna) och tre barnbarn.
Jag har hållit på med datorer sedan tidigt 1980-tal och drev Artic BBS innan Internet knappt existerade. Efter BBS-tiden har det blivit hemsidor, design, digitala medier och trycksaker. Under tiden som journalist jobbade jag med Mac men privat har det varit Windows som har gällt fram till vintern 2007. Då var det dags att byta och då bytte vi, företaget, helt produktionsplattform till macOS. På den vägen är det.
_____________________________________________________________________________________
Anmäl dig till Magasin Mackens nyhetsbrev
Du får förhandsinformation om Macken, våra planer och du får informationen, först och direkt till din mail. Vi lovar att inte skicka din information vidare och vi lovar att inte skicka ut mer än max ett nyhetsbrev per månad.