Among Us petar ned Monster Hunter Rise från tronen och förstaplatsen i Nintendos eShop på den senaste försäljningslistan.
Nykomling på listan är Cozy Grove – ett spel som tidigare lanserats för Apple Arcade.
Macken spelar: Cozy Grove – spöklikt spel med drag av Animal Crossing
Alla spel
1. Among Us
2. Monster Hunter Rise
3. Minecraft
4. Super Mario 3D World + Bowser's Fury
5. The Elder Scrolls V: Skyrim
6. Animal Crossing: New Horizons
7. Mario Kart 8 Deluxe
8. Little Nightmares
9. Cozy Grove
10. Stardew Valley
11. Doom Eternal
12. Super Smash Bros. Ultimate
13. Star Wars: Republic Commando
14. AER: Memories of Old
15. LEGO City Undercover
16. Monster Hunter Rise Deluxe Edition
17. Crash Bandicoot N. Sane Trilogy
18. Hades
19. Sonic Mania
20. Spyro Reignited Trilogy
21. LEGO Harry Potter Collection
22. Stick Fight The Game
23. Super Mario Party
24. Zelda: Breath of the Wild
25. Mortal Kombat 11
26. Diablo III: Eternal Collection
27. Thief Simulator
28. Pokemon Sword
29. Night Vision
30. Cattails
Endast nedladdningsbara spel
1. Among Us
2. Little Nightmares
3. Cozy Grove
4. Stardew Valley
5. Star Wars: Republic Commando
6. AER: Memories of Old
7. Stick Fight The Game
8. Thief Simulator
9. Night Vision
10. Cattails
11. Human: Fall Flat
12. Cuphead
13. Overwatch
14. Don't Starve: Nintendo Switch Edition
15. Doom
16. Sally Face
17. Doom 64
18. SaGa Frontier Remastered
19. Ori and the Blind Forest: Definitive Edition
20. Hollow Knight
21. FEZ
22. Doom 3
23. Ghostrunner
24. Taiko no Tatsujin: Drum 'n' Fun!
25. Streets of Rage 4
26. Ys Origin
27. Doom II
28. Arcade Archives Vs. Super Mario Bros.
29. Naruto Shippuden: Ultimate Ninja Storm 4 Road to Boruto
30. Limbo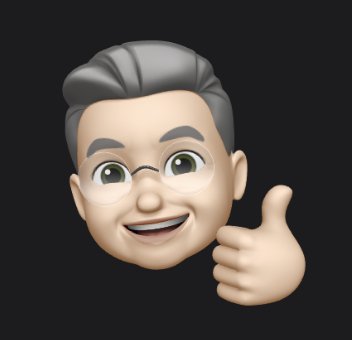 Fyrabarns-far, farfar, morfar och egen företagare i Skellefteå med kliande fingrar. Jag skriver om fotografering, sport, dataprylar, politik, nöje, musik och film. Vid sidan av den här bloggen så jobbar jag med med det egna företaget Winterkvist.com. Familjen består av hustru, fyra barn (utflugna) och tre barnbarn.
Jag har hållit på med datorer sedan tidigt 1980-tal och drev Artic BBS innan Internet knappt existerade. Efter BBS-tiden har det blivit hemsidor, design, digitala medier och trycksaker. Under tiden som journalist jobbade jag med Mac men privat har det varit Windows som har gällt fram till vintern 2007. Då var det dags att byta och då bytte vi, företaget, helt produktionsplattform till macOS. På den vägen är det.
_____________________________________________________________________________________
Anmäl dig till Magasin Mackens nyhetsbrev
Du får förhandsinformation om Macken, våra planer och du får informationen, först och direkt till din mail. Vi lovar att inte skicka din information vidare och vi lovar att inte skicka ut mer än max ett nyhetsbrev per månad.