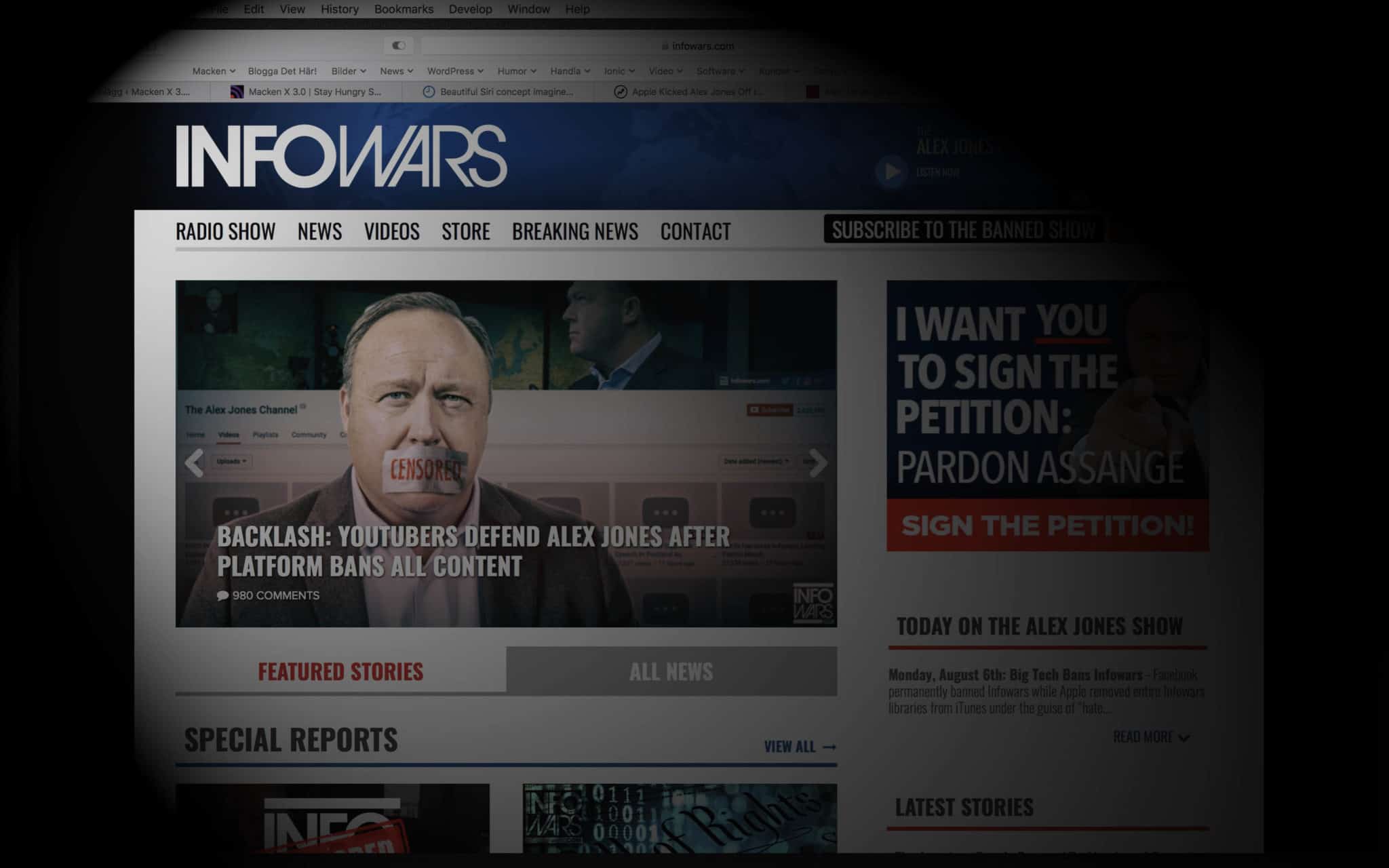 Apple har nu stoppat och plockat bort Alex Jones och Infowars app sedan en utredning visat att Infowars brutit mot flera punkter i Apples regelverk.
Sedan tidigare så har Apple stoppat alla de olika podcasts som Alex Jones och Infowars har producerat och tidigare kunnat lägga upp på iTunes. Den officiella appen däremot har fått finnas kvar i App Store, till nu.
Apple said the guidelines Jones violated bar "defamatory, discriminatory, or mean-spirited content, including references or commentary about religion, race, sexual orientation, gender, national/ethnic origin, or other targeted groups, particularly if the app is likely to humiliate, intimidate, or place a targeted individual or group in harm's way."
Plattform
Därmed förlorar Alex Jones och Infowars en viktig ingång till Apples olika plattformar. Utan en app och utan tillgång till App Store så förlorar Jones en viktig direktlänkt till hela iOS-plattformen.