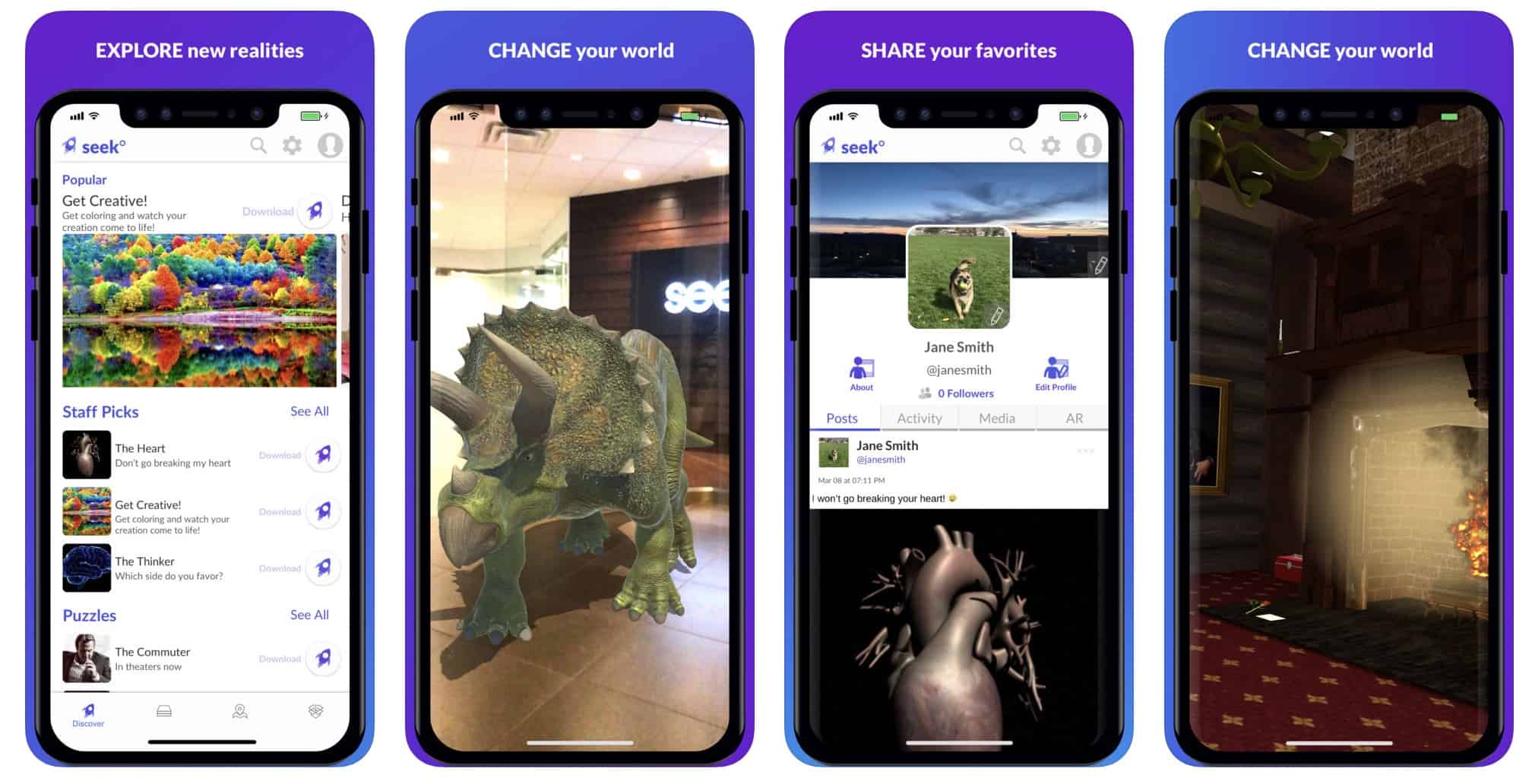 Seek XR är en app med förstärkt verklighet där du kan lägga in 3D-modeller och objekt.
Gratis idag 17/6.
Seek is an augmented reality platform that allows you to create, experience and share AR content, all in one app. Create 3D doodles, augmented reality portals, or search from thousands of 3D models to make a unique AR scene. Fight Star Wars spaceships or interact with the solar system in AR!

Seek has been featured in:
•TechCrunch
•Product Hunt
•BizBash
•Digital Trends… and more!

-Play games, such as our basketball and dodgeball experiences.

-Go inside and explore 360° AR Portals.

-Search from thousands of pre-made 3D CAD and STL models to create an AR scene, all for free! Download the "Toybox" experience to place 3D objects onto an AR scene like a hologram!

-Draw in augmented reality and send it to your friends with our doodle experience!

Examples of AR experiences include:
•Planets
•Earth
•Dragons
•Dinosaurs
•Star Wars
•Portals
•Drawing
•Historical sites
•Sports…. And so much more!

Enhance your reality with Seek. Check out what some of our users have said.

"Seek has opened my eyes to what Augmented Reality can actually be and how it can be used on a day to day basis." – Chris0j7

"Such a cool idea. Lots of fun content and they're constantly updating it and making it better! Can't wait to see where they end up." Asweet91

There's always a new AR experience waiting for you with new content uploaded daily from the world's most talented AR creators. If you want your own AR experience highlighted in Seek, please contact us through our website.

Visit studio.seekxr.com to turn 360° videos into AR portals, upload 3D models, and turn your favorite pictures into cardboard cutouts.

Start exploring a new reality and download Seek today!