Den 12 maj drar Vattenfestivalken igång i spelet. Här är Macklens Guide till eventet.
Start: 12 maj
Slut: 20 maj
Fältuppgifter:
Magikarp*
Carvanha*
Wailmer*
Luvdisc*
Binacle*
Dewpider
Costumed Lapras*
Marill*
Blastoise Mega Energy
Gyarados Mega Energy
Specialuppgifter:
Steg 1
Catch ten Pokémon for ten PokéBalls
Power up Pokémon five times for five Razz Berries
Defeat two Team GO Rocket grunts for three Hyper Potions
Bonus: möte med Alolan Raticate, 500 Stardust, 500 XP
Steg 2
Catch three Water type Pokémon for a Tentacruel encounter
Take a snapshot of a Water type Pokémon for a Wailmer encounter
Use five Berries to help catch Pokémon for a Wingull encounter
Bonus: Fast TM, 500 Stardust, 500 XP
Steg 3
Walk 2KM for a Miltank encounter
Catch 15 Pokémon for ten Great Balls
Spin five PokéStops or Gyms for a Stufful encounter
Bonus: Premium Battle Pass, 500 Stardust, 500 XP
Steg 4
Send five gifts to friends for ten Great Balls
Catch 15 Pokémon for seven Pinap Berries
Win a raid for an Alolan Exeggutor encounter
Bonus: 15 Ultra Balls, 3,000 Stardust, 8,000 XP
Vattenfestivalen inkluderar följande globala utmaning:
Fånga 600 000 000 Pokémons av vattentyp
Belöningar för att slutföra: Double Candy för att fånga Pokémon under resten av evenemanget
I det vilda:
Poliwhirl
Tentacool*
Slowpoke*
Goldeen*
Staryu*
Magikarp*
Marill*
Mantine*
Lotad*
Surskit
Carvanha*
Wailmer*
Tympole*
Alomomola*
Binacle*
Dewpider
Figurer som markerats med en stjärna kan vara vara Shiny
Ägg, 7 kilometer:
Psyduck*
Azurill*
Mantyke
Mudkip*
Feebas*
Binacle*
Staryu*
Clamperl*
Figurer som markerats med en stjärna kan vara vara Shiny
Raider:
Qwilfish* (en stjärna)
Wailmer* (en stjärna)
Spritzee (en stjärna)
Helioptile (en stjärna)
Rockruff* (en stjärna)
Alolan Raichu* (tre stjärnor)
Costumed Lapras* (tre stjärnor)
Feraligatr (tre stjärnor)
Azumarill (tre stjärnor)
Ludicolo (tre stjärnor)
Tapu Fini (fem stjärnor)
Mega Blastoise* (Mega)
Figurer som markerats med en stjärna kan vara vara Shiny
Bonusar:
Följande bonusar är tillgängliga under vattenfestivalen:
Rainy Lure Modules varaktighet ökade till två timmar
Dubbelt med godis från kläckta ägg
Ökad XL Candy från kläckta ägg
Water Festival Scarf i PokéShop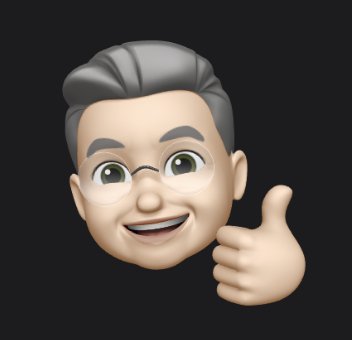 Fyrabarns-far, farfar, morfar och egen företagare i Skellefteå med kliande fingrar. Jag skriver om fotografering, sport, dataprylar, politik, nöje, musik och film. Vid sidan av den här bloggen så jobbar jag med med det egna företaget Winterkvist.com. Familjen består av hustru, fyra barn (utflugna) och fem barnbarn.
Jag har hållit på med datorer sedan tidigt 1980-tal och drev Artic BBS innan Internet knappt existerade. Efter BBS-tiden har det blivit hemsidor, design, digitala medier och trycksaker. Under tiden som journalist jobbade jag med Mac men privat har det varit Windows som har gällt fram till vintern 2007. Då var det dags att byta och då bytte vi, företaget, helt produktionsplattform till macOS. På den vägen är det.
_____________________________________________________________________________________
Anmäl dig till Magasin Mackens nyhetsbrev
Du får förhandsinformation om Macken, våra planer och du får informationen, först och direkt till din mail. Vi lovar att inte skicka din information vidare och vi lovar att inte skicka ut mer än max ett nyhetsbrev per månad.