Apple speltjänst, Apple Arcade, växer och växer ganska snabbt. Nu finns en stor mängd spela i olika genres på speltjänsten och det tillkommer fler månadsvis.
Sättet för att se vilka spel som har stöd för kontroller på Mac är mycket lik att kolla på din iPhone eller iPad. När du startar App Store kan du klicka på arkadfliken i sidofältet. Detta tar dig till Apple Arcade-skärmen och du kan antingen söka efter eller klicka på ett spel.
Precis som i iOS och iPadOS, när du trycker på ett spel i Apple Arcade, kommer du till spelsidan. Högst upp på spelsidan, precis under appikonen, kommer du att märka en banner med viktig information. Om ett spel stöder en kontroller du ikonen där.
Ska du spela, och ska du spela på riktigt, så krävs ett spelhandtag, en kontroller – här är listan på alla spel på Apple Arcade som har stöd för ett spelhandtag.
Clap Hanz Golf
Cut the Rope Remastered
NBA 2K21 Arcade Edition
The Oregon Trail
Simon's Cat – Story Time
SongPop Party
Star Trek: Legends
Taiko no Tatsujin Pop Tap Beat
World of Demons
Fantasian
Wonderbox: The Adventure Maker
Farm It!
HitchHiker
Cozy Grove
Sp!ng
Survival Z
Lumen
Populus Run
NUTS
Spire Blast
Oceanhorn: Chronos Dungeon
Alba: A Wildlife Adventure
Zombie Rollerz: Pinball Heroes
Warp Drive
The Pathless
All of You
Reigns: Beyond
South of the Circle
The Collage Atlas
The Survivalists
Slash Quest
Marble Knights
A Monster's Expedition
World's End Club
The Last Campfire
Samurai Jack: Battle Through Time
Next Stop Nowhere
Game of Thrones: Tale of Crows
The Lullaby of Life
Necrobarista
Creaks
Beyond a Steel Sky
Little Orpheus
Spongebob SquarePants: Patty Pursuit
Towers of Everland
Winding Worlds
The Otherside
Neversong
A Fold Apart
Beyond Blue
Spyder
Roundguard
Crossy Road Castle
Charrua Soccer
Butter Royale
Kings of the Castle
No Way Home
Doomsday Vault
Steven Universe: Unleash the Light
Discolored
Guildlings
Marble It Up: Mayhem!
Sociable Soccer
Jumper Jon
Monomals
The Mosaic
Super Mega Mini Party
Hogwash
Lifelike: Chapter One
Yaga The Roleplaying Folktale
Ballistic Baseball
Manifold Garden
PAC-MAN Party Royale
Things That Go Bump
Decoherence
INMOST
ShockRods
Stela
Nightmare Farm
Pilgrims
Redout: Space Assault
Agent Intercept
ATONE: Heart of the Elder Tree
BattleSky Brigade: Harpooner
Big Time Sports
Bleak Sword
Card of Darkness
Cardpocalypse
Cat Quest II
ChuChu Rocket! Universe
Cricket Through the Ages
Dead End Job
Dodo Peak
Don't Bug Me!
Down in Bermuda
EarthNight
Explottens
Exit the Gungeon
Fledgling Heroes
Frogger in Toy Town
The Get Out Kids
Hexaflip: The Action Puzzler
Hot Lava
Jenny LeClue
King's League II
Lego Brawls
Mini Motorways
Murder Mystery Machine
Mutazione
Oceanhorn 2: Knights of the Lost Realm
Operator 41
Outlanders
Over the Alps
Overland
PAC-MAN Party Royale
Painty Mob
Patterned
The Pinball Wizard
Projection: First Light
Punch Planet
Red Reign
Shinsekai: Into the Depths
Skate City
Sneaky Sasquatch
Sonic Racing
Spaceland
Speed Demons
Spidersaurs
Super Impossible Road
Way of the Turtle
What the Golf
Word Laces
Wylde Flowers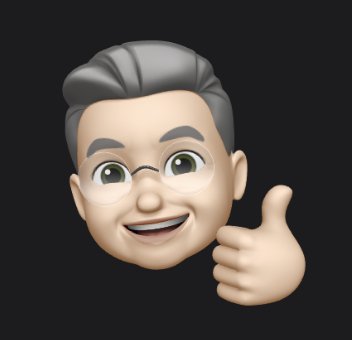 Fyrabarns-far, farfar, morfar och egen företagare i Skellefteå med kliande fingrar. Jag skriver om fotografering, sport, dataprylar, politik, nöje, musik och film. Vid sidan av den här bloggen så jobbar jag med med det egna företaget Winterkvist.com. Familjen består av hustru, fyra barn (utflugna) och fem barnbarn.
Jag har hållit på med datorer sedan tidigt 1980-tal och drev Artic BBS innan Internet knappt existerade. Efter BBS-tiden har det blivit hemsidor, design, digitala medier och trycksaker. Under tiden som journalist jobbade jag med Mac men privat har det varit Windows som har gällt fram till vintern 2007. Då var det dags att byta och då bytte vi, företaget, helt produktionsplattform till macOS. På den vägen är det.
_____________________________________________________________________________________
Anmäl dig till Magasin Mackens nyhetsbrev
Du får förhandsinformation om Macken, våra planer och du får informationen, först och direkt till din mail. Vi lovar att inte skicka din information vidare och vi lovar att inte skicka ut mer än max ett nyhetsbrev per månad.