Mac Mouse

Fix är ett gratisprogram som dels ska få ordning på din mus, dels tillföra nya funktioner.
Har du problem med en krånglande mus eller om du vill ha lite fler funktioner så kan Mac Mouse Fix Vara värt att prova. Då programmet är gratis så riskerar du egentligen ingenting mer än lite tålamod och lite tid.
Mac Mouse Fix is a simple way to make your mouse better.

Features:

Switch Between Spaces, activate Mission Control, Launchpad, and Quick Look, or use the side buttons to navigate through pages in your browser. All of that and more. Right from your mouse.
New Smooth Scrolling algorithm that strikes a perfect balance between fluidity and control. Allows you to change mouse scrolling direction independently of trackpad scrolling direction.
100% free, light on system resources, and fully open source. Plugs into System Preferences. There is no status bar item. Mouse Fix aims to be as clutter free as possible.

Note: While the software is classified as free, it is actually donationware. Please consider making a donation to help support development.
What's new in version 2.2.0
Updated on Jan 16 2022
Bug fixes
Fixed an issue where the UI wasn't greyed out when starting MMF while it was disabled.
Removed hidden "Button 3 Click and Drag" option.

When selecting it, the app would crash. We built this option to make Mac Mouse Fix better compatible with Blender. But in its current form, it was not useful for Blender users because you couldn't combine it with keyboard modifiers. I'll try to improve Blender compatibility in a future release.
Full release notes are available here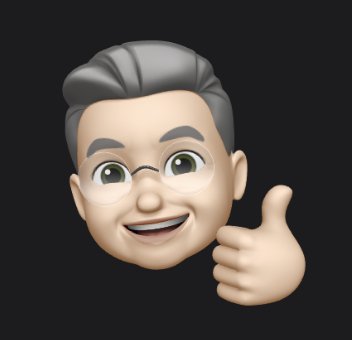 Fyrabarns-far, farfar, morfar och egen företagare i Skellefteå med kliande fingrar. Jag skriver om fotografering, sport, dataprylar, politik, nöje, musik och film. Vid sidan av den här bloggen så jobbar jag med med det egna företaget Winterkvist.com. Familjen består av hustru, fyra barn (utflugna) och fem barnbarn.
Jag har hållit på med datorer sedan tidigt 1980-tal och drev Artic BBS innan Internet knappt existerade. Efter BBS-tiden har det blivit hemsidor, design, digitala medier och trycksaker. Under tiden som journalist jobbade jag med Mac men privat har det varit Windows som har gällt fram till vintern 2007. Då var det dags att byta och då bytte vi, företaget, helt produktionsplattform till macOS. På den vägen är det.
_____________________________________________________________________________________
Anmäl dig till Magasin Mackens nyhetsbrev
Du får förhandsinformation om Macken, våra planer och du får informationen, först och direkt till din mail. Vi lovar att inte skicka din information vidare och vi lovar att inte skicka ut mer än max ett nyhetsbrev per månad.