En bugg i webbläsaren Safari 15 skulle kunna, om den exploateras, samla in information från alla som besöker en hemsida. Safari 15, som används i macOS och iOS/iPadOS (senaste versionerna) kan fås att läcka information med ett enkelt script.
Det är webbläsaren Safari som läcker data på grund av en bugg som inte förhindrar att information får läsas in av, exempelvis en webbplats.
This is a huge bug. On OSX, Safari users can (temporarily) switch to another browser to avoid their data leaking across origins. iOS users have no such choice, because Apple imposes a ban on other browser engines. https://t.co/aXdhDVIjTT

— Jake Archibald (@jaffathecake) January 16, 2022
Byt webbläsare
Använder du Safari 15 i macOS så är rekommendationen att byta webbläsare, tillsvidare. Brave rekommenderas. När det gäller iOs och iPadOS är det värre därför att där kan du inte byta webbläsare, inte helt och fullt ut. Det är samma renderingsmotor och samma underliggande teknik oavsett vilken webbläsare du väljer i Apples mobila operativsystem.
Testa
Det finns en testsida där du kan se hur buggar kan exploateras:
This demo showcases information leaks resulting from an IndexedDB same-origin policy violation in WebKit (a browser engine primarily used in Safari, as well as all iOS and iPadOS web browsers). You can test this demo on all affected browsers: Safari 15 on macOS, or any browser on iOS and iPadOS 15.

The demo illustrates how any website can learn a visitor's recent and current browsing activity (websites visited in different tabs or windows) using this leak. For visitors, logged into Google services, this demo can also leak Google User IDs and profile pictures.
Apple har ännu inte kommenterat uppgifterna men räkna med att det kommer en buggfix inom kort.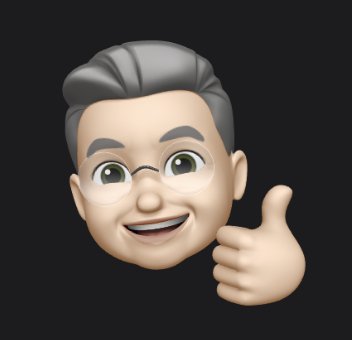 Fyrabarns-far, farfar, morfar och egen företagare i Skellefteå med kliande fingrar. Jag skriver om fotografering, sport, dataprylar, politik, nöje, musik och film. Vid sidan av den här bloggen så jobbar jag med med det egna företaget Winterkvist.com. Familjen består av hustru, fyra barn (utflugna) och fem barnbarn.
Jag har hållit på med datorer sedan tidigt 1980-tal och drev Artic BBS innan Internet knappt existerade. Efter BBS-tiden har det blivit hemsidor, design, digitala medier och trycksaker. Under tiden som journalist jobbade jag med Mac men privat har det varit Windows som har gällt fram till vintern 2007. Då var det dags att byta och då bytte vi, företaget, helt produktionsplattform till macOS. På den vägen är det.
_____________________________________________________________________________________
Anmäl dig till Magasin Mackens nyhetsbrev
Du får förhandsinformation om Macken, våra planer och du får informationen, först och direkt till din mail. Vi lovar att inte skicka din information vidare och vi lovar att inte skicka ut mer än max ett nyhetsbrev per månad.