Netflix har laddat upp inför maj månad och släpper en hel rad nya filmer och tv-serier.
Här har du en aktuell lista med en räcka trailers.
1 maj
Angel has Fallen
Below Deck (säsong 3-4)
Blinded by the Light
Midsommar
The Current War
Tyler Perry's The Single Moms Club3 maj
Downton Abbey (filmen)4 maj
Blue Story
Selena: The Series (del 2)
Navillera (säsong 1)5 maj
The Sons of Sam: En resa in i mörkret (miniserie)
7 maj
Girl from Nowhere (säsong 2)
Jupiter's Legacy (säsong 1)
Monster (originalfilm)
Milestone (originalfilm)
11 maj
Money, Explained (miniserie)
12 maj
Oxygen (originalfilm)
En dans för 41
The Upshaws (säsong 1)
S is for Stanley: Min vän Kubrick
13 maj
Castlevania (säsong 4)
14 maj
Det kusliga huset (originalfilm)
Djungelpuls – filmen (originalfilm)
Ferry (originalfilm)
Halston (miniserie)
Hemsökt: Övernaturliga upplevelser (säsong 3)
I Am All Girls (originalfilm)
Kvinnan i fönstret (originalfilm)
Love, Death & Robots (säsong 2)
Move to Heaven (säsong 1)
The Real Housewives of New York City (säsong 3-4)16 maj
Boyhood
Endless Love
Fifty Shades of Gray
Pitch Perfect 2
Tolken
Unfriended
19 maj
The Last Days (dokumentär)
Tenebre
Vem dödade Sara? (säsong 2)
20 maj
Special (säsong 2)
Hating Peter Tatchell
21 maj
Army of the Dead (originalfilm)
Jurassic World: Kritalägret (säsong 3)
26 maj
Baggio: The Divine Ponytail (originalfilm)
Nail Bomber: Manhunt (dokumentär)
27 maj
Blue Miracle (originalfilm)
Once Upon a Time in Hollywood
Ragnarök (säsong 2)
28 maj
The Kominsky Method (säsong 3)
Lucifer (säsong 5, del 2)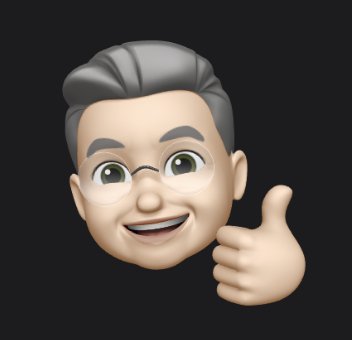 Fyrabarns-far, farfar, morfar och egen företagare i Skellefteå med kliande fingrar. Jag skriver om fotografering, sport, dataprylar, politik, nöje, musik och film. Vid sidan av den här bloggen så jobbar jag med med det egna företaget Winterkvist.com. Familjen består av hustru, fyra barn (utflugna) och tre barnbarn.
Jag har hållit på med datorer sedan tidigt 1980-tal och drev Artic BBS innan Internet knappt existerade. Efter BBS-tiden har det blivit hemsidor, design, digitala medier och trycksaker. Under tiden som journalist jobbade jag med Mac men privat har det varit Windows som har gällt fram till vintern 2007. Då var det dags att byta och då bytte vi, företaget, helt produktionsplattform till macOS. På den vägen är det.
_____________________________________________________________________________________
Anmäl dig till Magasin Mackens nyhetsbrev
Du får förhandsinformation om Macken, våra planer och du får informationen, först och direkt till din mail. Vi lovar att inte skicka din information vidare och vi lovar att inte skicka ut mer än max ett nyhetsbrev per månad.