Apple has hired former Google distinguished scientist Samy Bengio, according to a new report from Reuters. Bengio led Google's artificial intelligence ethics group up until last month, when he departed amid a broader shakeup on the team.

Today's report says Bengio will lead a new AI research unit at Apple under John Giannandrea:

Bengio is expected to lead a new AI research unit at Apple under John Giannandrea, senior vice president of machine learning and AI strategy, two people familiar with the matter said. Giannandrea joined Apple in 2018 after spending about eight years at Google.

The backstory to Bengio's departure from Google was detailed in a report from Bloomberg last month. Bengio managed "hundreds of researchers" in the Google Brain team, but his role was reduced following a reorganization of the research unit.

Ousted Ethical AI co-leads Timnit Gebru and Margaret Mitchell had reported to Bengio and considered him an ally. In February, Google reorganized the research unit, placing the remaining Ethical AI group members under Marian Croak, cutting Bengio's responsibilities.

In November, Bengio's then-manager Megan Kacholia met with Gebru to demand she retract a paper co-written with Mitchell and other Google researchers that criticized an AI technology powering some of Google's search results. In early December, Google dismissed Gebru in what she termed a firing and Google has called an acceptance of her resignation. In February, the company fired Mitchell.
Källa: Apple hires former Google Brain scientist to lead new AI research unit – 9to5Mac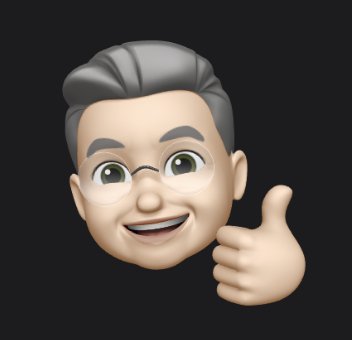 Fyrabarns-far, farfar, morfar och egen företagare i Skellefteå med kliande fingrar. Jag skriver om fotografering, sport, dataprylar, politik, nöje, musik och film. Vid sidan av den här bloggen så jobbar jag med med det egna företaget Winterkvist.com. Familjen består av hustru, fyra barn (utflugna) och tre barnbarn.
Jag har hållit på med datorer sedan tidigt 1980-tal och drev Artic BBS innan Internet knappt existerade. Efter BBS-tiden har det blivit hemsidor, design, digitala medier och trycksaker. Under tiden som journalist jobbade jag med Mac men privat har det varit Windows som har gällt fram till vintern 2007. Då var det dags att byta och då bytte vi, företaget, helt produktionsplattform till macOS. På den vägen är det.
_____________________________________________________________________________________
Anmäl dig till Magasin Mackens nyhetsbrev
Du får förhandsinformation om Macken, våra planer och du får informationen, först och direkt till din mail. Vi lovar att inte skicka din information vidare och vi lovar att inte skicka ut mer än max ett nyhetsbrev per månad.