Nu kommer några av de värsta skurkarna i historierna om Harry Potter till spelet – Fenrir Greyback, Draco Malfoy och Bellatrix Lestrange för att nämna några. Teamet som utvecklar spelet har satt samman en serie tips för hur du besegrar de hör skurkarna.
Det handlar också om en ny slags utmaning, "Adversaries", där du kommer att ställas inför allt svårare skurkar och motståndare. Dessa "Adversaries" kan du hitta på/i kartan när du är ute och rör på dig. De här figurerna är indelade i två kategorier, fruktade och dödliga så håll koll på vilken skurk du har framför dig och vilken kategori hen tillhör.
För att klara av att ta dig ann dessa "Adversaries"  så måste du ha tränat mycket och du måste ha passerat nivå 15.
Witches and Wizards,

Something wicked this way comes as Dark wizards and villains descend upon Harry Potter: Wizards Unite. Ready your wands and prepare to duel some of the most iconic foes of the wizarding world in a new kind of magical combat.

"Adversaries" are a new type of encounter where you face off in battle against a chain of increasingly difficult foes. If you're successful in battling your way to the final opponent, you'll find yourself pitted against some of the most fearsome villains and creatures known to the wizarding world – Slytherin's Basilisk, Fenrir Greyback, Draco Malfoy, Bellatrix Lestrange and others have all been rumored to be amongst their ranks. Knowing the company these nefarious characters keep, whispers have circulated of a possible sighting of a certain Dark wizard whose name we dare not speak.

If you're confident in your combat skills and are ready to dive into the fray, you can find Adversaries on the Map or during brand-new Adversaries Events. When you see the Adversaries icon, inspired by the Dark Mark, on the Map, simply tap on it to enter into battle, but make sure you're ready before engaging in combat. Adversary battles aren't for the faint of heart; while you regain health after defeating each opponent, if you lose at any point during the string of battles, or choose to exit during a fight, the chain is broken and the entire encounter is over.

Adversaries fall into two classes: Feared and Lethal.

Feared Adversaries can occur randomly on the Map or during Adversaries Events and include Foes such as Peter Pettigrew and Draco Malfoy, which have fewer, less-difficult enemies to defeat before reaching them. Feared Adversaries are indicated by an Adversaries trace marker; these Adversaries, while more common, are not to be taken lightly.
Lethal Adversaries include the likes of Dolores Umbridge and Bellatrix Lestrange and have a greater number of more challenging enemies to defeat before reaching them. Lethal Adversaries are indicated by a more intricate Adversaries trace marker and are truly some of the most terrifying and powerful opponents you can encounter. Unlike Feared Adversaries, Lethal Adversaries can only initially be encountered during certain, special monthly Adversaries Events. Although the challenge may be enticing, Lethal Adversaries will not be immediately available, and will gradually be introduced into the game, with later events introducing stronger, more formidable villains.

A new consumable item, the Edible Dark Mark, will allow you to spawn Feared Adversaries, and Lethal Adversaries once they have been introduced, on the map, should you invite the challenge.

To stand a fighting chance against the more powerful Adversaries, you'll need to reach Level 15 and make sure you've properly invested in your Combat Profession. After completing any single Profession tree, a new Lesson Plan will be made available to you. In order to be able to defeat both Feared and Lethal Adversaries, you'll want to master some of these new skills first. In addition to honing your combat abilities, you'll want to strategically utilize a variety of Potions and develop your Potion skills in SOS Training as well. Healing Potions, Exstimulo Potions and Wit-Sharpening Potions can all be used to give you an edge in combat against Adversaries, especially with Exstimulo and Wit-Sharpening Potions stacked together. You'll need every boost you can get to face these fearsome opponents and prevail to tell the tale!

Do you think you have what it takes to take on these all-powerful antagonists? The arrival of Adversaries in Harry Potter: Wizards Unite is imminent, so stay tuned for the latest updates!

Don't forget to join the social conversation with #WizardsUnite, make sure to follow along on our official Facebook, Twitter, and Instagramchannels for the latest updates, and head over to the Harry Potter: Wizards Unite community to discuss the game with fellow players!

-The Harry Potter: Wizards Unite team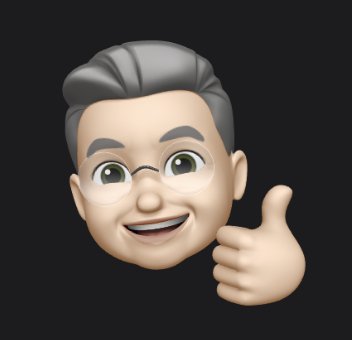 Fyrabarns-far, farfar, morfar och egen företagare i Skellefteå med kliande fingrar. Jag skriver om fotografering, sport, dataprylar, politik, nöje, musik och film. Vid sidan av den här bloggen så jobbar jag med med det egna företaget Winterkvist.com. Familjen består av hustru, fyra barn (utflugna) och tre barnbarn.
Jag har hållit på med datorer sedan tidigt 1980-tal och drev Artic BBS innan Internet knappt existerade. Efter BBS-tiden har det blivit hemsidor, design, digitala medier och trycksaker. Under tiden som journalist jobbade jag med Mac men privat har det varit Windows som har gällt fram till vintern 2007. Då var det dags att byta och då bytte vi, företaget, helt produktionsplattform till macOS. På den vägen är det.
_____________________________________________________________________________________
Anmäl dig till Magasin Mackens nyhetsbrev
Du får förhandsinformation om Macken, våra planer och du får informationen, först och direkt till din mail. Vi lovar att inte skicka din information vidare och vi lovar att inte skicka ut mer än max ett nyhetsbrev per månad.