Nu fylls Pokémon GOP-världen av Farfetchéd, några kan vara Galarian-formen, liksom Galarian Ponyta. Niantic vill uppmärksamma att det släppts en expansion, The Crown Tundra, av två andra spel Pokémon-spel.
Det är spelen Pokémon Sword och Pokémon Shield som fått en ny expansion där spelen kan byggas ut med nya funktioner, Pokémons och uppgifter.
Därför fylls nu Pokémon GO-världen med Farfetchéd och en och annan Ponyta. Dessa båda finns även i Galarian-formen.
Galarian Farfetch'd finns i det vilda
Galarian Farfetch'd kan utvecklas till into Sirfetch'd! – om du klarar 10 Excellent kast med din Buddy Pokémon
Galarian Ponyta dyker upp i raider
Galarian Ponyta ikan utvecklas till Galarian Rapidash.
Meddelandet
Trainers,

In celebration of the release of The Crown Tundra, part two of the Pokémon Sword Expansion Pass and Pokémon ShieldExpansion Pass, an exciting event will take place in Pokémon GO!

Some Pokémon originally discovered in the Galar region will be appearing in the wild!

Date + Time

Thursday, October 22, 2020, at 6:00 p.m. to Friday, October 23, 2020, at 6:00 p.m. PDT (GMT -7)

Features

Galarian Farfetch'd, which first appeared in Pokémon GO during an event celebrating the release of The Isle of Armor(part one of the Pokémon Sword Expansion Pass and Pokémon Shield Expansion Pass), will be appearing in the wild!
You'll also be able to evolve Galarian Farfetch'd into Sirfetch'd! To evolve Galarian Farfetch'd, you'll have to make 10 Excellent Throws with it as your buddy. Note that the number of Excellent Throws you've made won't reset when you change your Buddy Pokémon, so keep on trying!
Galarian Ponyta will be appearing in Raid Battles! This Pokémon has a small horn that hides a healing power.
You'll also be able to evolve Galarian Ponyta into Galarian Rapidash.

Go and catch yourself these Galarian Pokémon while the event lasts! After the event ends, Galarian Ponyta and Galarian Farfetch'd will be hatching from 7 km Eggs, and you'll still be able to evolve these Pokémon.

New avatar items, including the Crown Tundra Uniform, are available!

New avatar items designed to resemble the clothing Trainers wear in The Crown Tundra are available in the Style Shop! You can get them at no cost, so head over to the Style Shop to check them out!

You can find more details on The Crown Tundra here!

Please be aware of your surroundings and follow guidelines from local health authorities when playing Pokémon GO. Upcoming events are subject to change. Be sure to follow us on social media, opt in to receiving push notifications, and subscribe to our emails to stay updated. For the latest on in-game events and feature updates, be sure to check this help center article.

—The Pokémon GO team
Ut nick jag nu och spela säkert!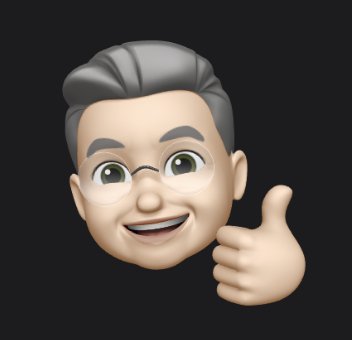 Fyrabarns-far, farfar, morfar och egen företagare i Skellefteå med kliande fingrar. Jag skriver om fotografering, sport, dataprylar, politik, nöje, musik och film. Vid sidan av den här bloggen så jobbar jag med med det egna företaget Winterkvist.com. Familjen består av hustru, fyra barn (utflugna) och fem barnbarn.
Jag har hållit på med datorer sedan tidigt 1980-tal och drev Artic BBS innan Internet knappt existerade. Efter BBS-tiden har det blivit hemsidor, design, digitala medier och trycksaker. Under tiden som journalist jobbade jag med Mac men privat har det varit Windows som har gällt fram till vintern 2007. Då var det dags att byta och då bytte vi, företaget, helt produktionsplattform till macOS. På den vägen är det.
_____________________________________________________________________________________
Anmäl dig till Magasin Mackens nyhetsbrev
Du får förhandsinformation om Macken, våra planer och du får informationen, först och direkt till din mail. Vi lovar att inte skicka din information vidare och vi lovar att inte skicka ut mer än max ett nyhetsbrev per månad.