Niantic lanserar inom kort en helt ny funktion och möjlighet att träna upp dina olika magiska förmågor – SOS Training. Tar du dig igenom uppgifterna såg kan du låsa upp nya förmågor som du kan använda i spelet.
SOS Training kommer att vara tillgängligt för alla spelare från nivå 4 och uppåt och en del av de nya funktionerna kommer att förstärka förmågor som du redan har, andra kommer att vara helt nya. Det kan exempelvis handla om hur effektiva dina besvärjelser är och hur du kan förhindra att ofyndigheter flyr och försvinner. Andra förmågor kommer att ge dig nya och bättre möjligheter att spåra ofyndigheter.
När
Niantic har inte berättat exakt när de här funktionerna kommer att rullas ut men att mer informationen kommer under juli månad.
Witches and wizards,

Get ready to level up your Calamity-kicking skills with all-new training provided by the Statute of Secrecy Task Force. With SOS Training you'll learn entirely new magical skills with useful benefits to aid you on your adventures.

Every witch or wizard, level 4 and above, regardless of selected Profession, will soon be granted access to a set of new SOS Training skill trees full of never-before-seen lessons. By unlocking these lessons you'll gain access to skills that have far-ranging effects that can't be found anywhere else. It's up to you to decide what skills to invest in based on your own personal playstyle.

Perhaps some of your spells have been feeling a little lacklustre? Mastery will increase the power of your spells and help you better trounce those meddlesome Confoundables. Finding Fawkes a little too eager to flee? Departure Denial reduces the chance that a flighty Foundable escapes after you cast a spell. Fancy improving your Potion-brewing skills to levels even Professor Snape would be proud of? Potions Effect boosts the strength of your Potions and Brew Time Reduction shortens how long it takes to brew them.

Through SOS Training you can also unlock a set of new spells that you invoke directly on the Map called Field Charms. Cast the Trace Charm on existing Traces to reveal even more Traces nearby. Cast the Inn Charm on Inns to generate additional Spell Energy on the Map. Cast the Greenhouse Charm on, you guessed it, Greenhouses, to conjure rare Potion Ingredients. While you alone can see the extra Traces revealed by your Trace Charms, all nearby players can take advantage of the bonus Spell Energy and Potion Ingredients from anyone's Inn and Greenhouse Charms so be sure to coordinate with fellow players for optimal benefits.

What's the key to unlocking all of these unique skills? Continuing to develop your magical potential as a wizard in the SOS Task Force of course! To help with your professional development, the SOS Task Force will be providing Field Guides, Ministry Manuals and Defense Against the Dark Arts Books, three new resources you can collect and use alongside existing Restricted Section Books to unlock these new skills. The best part is, Field Guides and Ministry Manuals can be obtained from doing the same things you've already been doing—returning Foundables and placing images in the Registry, and Defense Against the Dark Arts Books can be earned by participating in in-game events.

Are you ready to expand your magical horizons with SOS Training? Stay tuned for more information this month. Year two of Harry Potter: Wizards Unite is here!

Don't forget to join the social conversation with #WizardsUnite, make sure to follow along on our official Facebook, Twitter, and Instagramchannels for the latest updates, and head over to the Harry Potter: Wizards Unite community to discuss the game with fellow players!

-The Harry Potter: Wizards Unite team
---
Anmäl dig till Mackens Nyhetsbrev
Du får förhandsinformation om Macken, våra planer och du får informationen, först och direkt till din mail. Vi lovar att inte skicka din information vidare och vi lovar att inte skicka ut mer än max ett nyhetsbrev per månad.
Anmäl dig här
---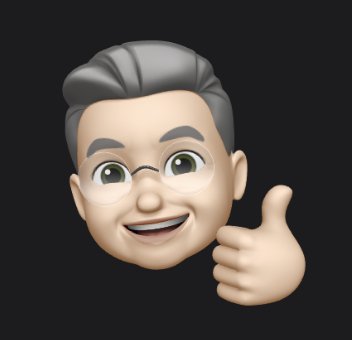 Fyrabarns-far, farfar, morfar och egen företagare i Skellefteå med kliande fingrar. Skriver om fotografering, sport, dataprylar, politik, nöje, musik och film. Jobbar vid sidan av den här bloggen med det egna företaget Winterkvist.com. Familjen består av hustru, fyra barn (utflugna) och tre barnbarn.
Jag har hållit på med datorer sedan tidigt 1980-tal och drev Artic BBS innan Internet knappt existerade. Efter BBS-tiden har det blivit hemsidor, design, digitala medier och trycksaker. Under tiden som journalist jobbade jag med Mac men privat har det varit Windows som har gällt fram till vintern 2007. Då var det dags att byta och då bytte vi, företaget, helt produktionsplattform till Mac OS X. På den vägen är det …