Årets Pokémon GoFest är ett globalt event och det är digitalt. I två dagar kan vi spela, jaga Pokémons och lösa uppgifter men ska du få ut fullt av eventet så krävs biljetter för de två dagarna.
Dag 1 – Lördag den 25 juli med startar 10.00 och slut 20.00
Dag 2 – Söndag 26 juli start 10.00 och slut 20. 00
Dag 1, lördag
Spelare kan komma åt special-uppgifter – endast denna dag
Fem roterande miljöer fire, water, grass, battle och friendship – eld, vatten, gräs, dueller och vänskap. Miljöerna roterar varje timme vilket betyder att varje miljö dyker upp två gånger under dagen.
Det blir en global utmaning och den är bara tillgänglig för de som köpt biljett. I the Global Challenge Arena, så kan du som spelare se hur det går i utmaningen – en ny varje timme. Klarar spelarna utmaningen så utfaller en belöning för resten av den aktuella timmen.
Du kommer att kunna hitta över 75 olika Pokémons i det vilda, i raider och när du klarar uppgifter.
Dag 2, söndag
Då dag 2 ska vara en överraskning så vill Niantic inte berätta alla detaljer.
Så köper du biljett
Klicka på "Learn More" knappen i butiken
Klicka på "Buy" – köp
Du får sedan ett besked om att du köpt en biljett som sedan finns bland dina inventarier och prylar.
Du kan sedan använda biljetten när eventet startar
För-event
Veckorna innan detta två-dagars event kommer det att arrangeras en slags små, kortare för-events som i sin tur kan belönas med att vissa Pokémons dyker upp Under Pokémon GoFest,
Beskedet
Trainers,
Since announcing the dates for Pokémon GO Fest 2020 a couple weeks back, we've been so excited to share more details of our first-ever virtual event experience! In the process of developing this new format, we asked ourselves this: What makes Pokémon GO Fest…Pokémon GO Fest? What do Trainers—all of you around the world and us here at Niantic alike—enjoy the most about Pokémon GO live events and, by extension, the game itself? If we had to summarize the answer to these questions in just a few words, we'd have to say community, celebration, and challenge!
Pokémon GO Fest 2020 comes to you
Pokémon GO Fest 2020 will take place over two days. Each day will provide a unique experience as well as a different Special Research story to enjoy. Trainers will be able to participate in both days of the event with one ticket.
Pokémon GO Fest 2020 Day 1: On Saturday, July 25, from 10:00 a.m. to 8:00 p.m. local time, Trainers will enjoy the following.

Trainers can access a Special Research story that they can get only on Day 1.
Five rotating habitats—themed around fire, water, grass, battle, and friendship—will feature special Pokémon that go along with that habitat's theme. These habitats will rotate every hour, so each habitat will be featured twice during Day 1.
Trainers will be able to work together in the Global Challenge Arena! This GO Fest–exclusive feature will be available only to ticket holders. In the Global Challenge Arena, Trainers will have a chance to join forces in order to complete a collaborative challenge each hour. If Trainers complete a challenge, they will earn a bonus for the remainder of the hour. You can check the Global Challenge Arena screen to keep track of global progress!
Trainers will be able to encounter over 75 species of Pokémon in the wild, in raids, and by completing Special Research tasks.

Pokémon GO Fest 2020 Day 2: On Sunday, July 26, from 10:00 a.m. to 8:00 p.m. local time, Trainers will enjoy…something very different! We want the Day 2 experience to be a surprise, so ticket holders will learn what we have in store that very day. There'll also be another Special Research story for Trainers to enjoy.
And that's not all! Regardless of whether they have a ticket, Trainers in the US can order a commemorative Pokémon GO Fest 2020 T-shirt, available online from Pokémon Center. Visit PokemonCenter.com now to purchase a T-shirt (while supplies last).
There will also be free downloadable and printable paper crafts and decorations to help bring the Pokémon GO Fest experience to life for every Trainer in your household to enjoy. These will be available to download only for a limited time.
We're working on a Pokémon GO Fest microsite, which will bring some of our favorite event activities to Trainers around the world. Just like the team lounges at an in-person Pokémon GO Fest, this site will give players a chance to take a break from catching Pokémon and interact with other Trainers, participate in fun giveaways, and get event updates. Stay tuned for more details!
How to purchase a ticket
Tickets to Pokémon GO Fest 2020 are now available in the in-app shop! Tickets are USD$14.99 plus any applicable taxes and fees (or the equivalent in your local currency). Tickets cannot be purchased with PokéCoins.
In the shop, tap the Pokémon GO Fest 2020 image.
Tap the Buy button.
You'll then see a pop-up indicating that you've received a ticket for Pokémon GO Fest 2020.
After you tap OK, you can find the ticket in your Item Bag.
A few days before the event, you'll receive a medal. When you open the app during Day 1, you'll receive access to the Pokémon GO Fest 2020 experience, including the first Special Research story! Make sure to open the app during Day 2 to receive the second Special Research story.
After you've obtained the Special Research lines, you can complete them at any time. Tickets to this event are nonrefundable (subject to applicable law and the exceptions set forth in the Terms of Service).
The lead-up to Pokémon GO Fest 2020 will bring weekly challenges
Trainers will enjoy an exciting summer of Pokémon GO events leading up to Pokémon GO Fest 2020! All Trainers globally, regardless whether they have a Pokémon GO Fest 2020 ticket, will be able to enjoy three weeks of weekly challenges in the form of Pokémon GO Fest 2020 Timed Research lines. By completing these Timed Research lines, Trainers will unlock additional Pokémon appearances during Pokémon GO Fest 2020. Stay tuned for more details in a future announcement!
We'll be donating Niantic proceeds from GO Fest ticket sales, committing a minimum of $5 million. Half of the proceeds donated will be used to fund new projects from Black gaming and AR creators that can live on the Niantic platform, with the goal of increasing content that represents a more diverse view of the world. The other half will go to US nonprofit organizations that are helping local communities rebuild.
Please be aware of your surroundings and follow guidelines from local health authorities when playing Pokémon GO. Upcoming events are subject to change. Be sure to check the Niantic blog and the Pokémon GO Fest website for more updates in the coming weeks. We can't wait to share them all with you. Until we can all meet again in the same park and under the same sky…let's GO!
—The Pokémon GO team
Ut och jaga nu och spela säkert!
---
Anmäl dig till Mackens Nyhetsbrev
Du får förhandsinformation om Macken, våra planer och du får informationen, först och direkt till din mail. Vi lovar att inte skicka din information vidare och vi lovar att inte skicka ut mer än max ett nyhetsbrev per månad.
Anmäl dig här
---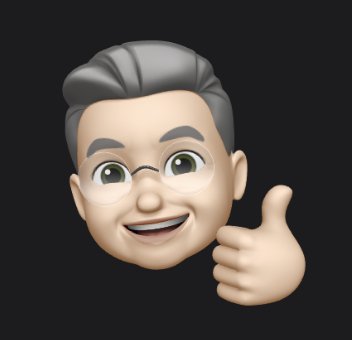 Fyrabarns-far, farfar, morfar och egen företagare i Skellefteå med kliande fingrar. Skriver om fotografering, sport, dataprylar, politik, nöje, musik och film. Jobbar vid sidan av den här bloggen med det egna företaget Winterkvist.com. Familjen består av hustru, fyra barn (utflugna) och tre barnbarn.
Jag har hållit på med datorer sedan tidigt 1980-tal och drev Artic BBS innan Internet knappt existerade. Efter BBS-tiden har det blivit hemsidor, design, digitala medier och trycksaker. Under tiden som journalist jobbade jag med Mac men privat har det varit Windows som har gällt fram till vintern 2007. Då var det dags att byta och då bytte vi, företaget, helt produktionsplattform till Mac OS X. På den vägen är det …