Nintendo har publicerat nya siffror, ny statstik om vilka spela vi köpa och laddar ned mest.
Animal Crossing toppar, inte helot förvånande före nya Minecraft-spelet.
Alla Spel
1. Animal Crossing: New Horizons
2. Minecraft Dungeons
3. Clubhouse Games: 51 Worldwide Classics
4. Minecraft
5. Xenoblade Chronicles: Definitive Edition
6. Super Mario Party
7. New Super Mario Bros. U Deluxe
8. Kotodama: 7 Mysteries of Fujisawa
9. Mario Kart 8 Deluxe
10. Borderlands: The Handsome Collection
11. Cuphead
12. Super Smash Bros. Ultimate
13. Zelda: Breath of the Wild
14. EQQO
15. Just Dance 2020
16. The Elder Scrolls V: Skyrim
17. BioShock
18. Quest for the Golden Duck
19. Overcooked 2
20. Pokemon Sword
21. The Outer Worlds
22. Lydia
23. Super Mario Odyssey
24. Goat Simular: The GOATY
25. Resident Evil 4
26. Soul Searching
27. Ori and the Blind Forest: Definitive Edition
28. Elemental Knights R
29. Spider Solitaire
30. Wreckin Ball Adventure
Nedladdningar
1. Minecraft Dungeons
2. Borderlands: The Handsome Collection
3. Cuphead
4. EQQO
5. Quest for the Golden Duck
6. Lydia
7. Goat Simulator: The GOATY
8. Soul Searching
9. Ori and the Blind Forest: Definitive Edition
10. Elemental Knights R
11. Spire Soliatire
12. Wreckin Ball Adventure
13. Runner3
14. Street Basketball
15. Stardew Valley
16. Firewatch
17. Bug Fables
18. Revenge of the Bird King
19. Billiard
20. Resident Evil
21. Classic Games Collection Vol. 1
22. Resident Evil 6
23. Phoenix Wright: Ace Attorney Trilogy
24. Uno
25. Divinity: Original Sin 2 – Definitive Edition
26. Shantae and the Seven Sirens
27. Hollow Knight
28. Okami HD
29. Hungry Shark World
30. Resident Evil 5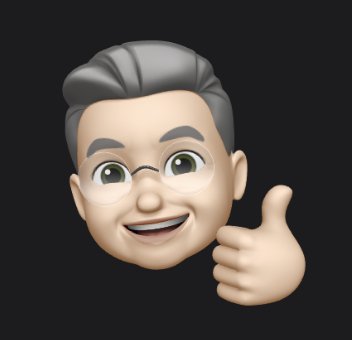 Fyrabarns-far, farfar, morfar och egen företagare i Skellefteå med kliande fingrar. Jag skriver om fotografering, sport, dataprylar, politik, nöje, musik och film. Vid sidan av den här bloggen så jobbar jag med med det egna företaget Winterkvist.com. Familjen består av hustru, fyra barn (utflugna) och tre barnbarn.
Jag har hållit på med datorer sedan tidigt 1980-tal och drev Artic BBS innan Internet knappt existerade. Efter BBS-tiden har det blivit hemsidor, design, digitala medier och trycksaker. Under tiden som journalist jobbade jag med Mac men privat har det varit Windows som har gällt fram till vintern 2007. Då var det dags att byta och då bytte vi, företaget, helt produktionsplattform till macOS. På den vägen är det.
_____________________________________________________________________________________
Anmäl dig till Magasin Mackens nyhetsbrev
Du får förhandsinformation om Macken, våra planer och du får informationen, först och direkt till din mail. Vi lovar att inte skicka din information vidare och vi lovar att inte skicka ut mer än max ett nyhetsbrev per månad.