Den Community Day som sköts upp tidigare kommer nu att arrangeras den 2 maj mellan klockan 12.01 till 23.59.
Under dagen så kommer du att ställas inför speciella uppgifter, ett ökat antal ofyndigheter och magiska drycker med extra effekt är det du kan se fram mot under eventet.
Ett speciellt uppdrag med Ingredienser, besvärjelsebok och guld,
Ett ökat antal ofyndigheter med koppling till Fred och George Weasley
Större chans att springa på Fred och George Weasley spår
Extra effekt på besvärjelser med magisk dryck
Bryggningstiden kapas med 75%
Nyckelskin  kopplade till "Dumbledore's Army Signup Sheet Foundable"
Du kommer att kunna plocka upp energi från kartan
Beskedet
Witches and wizards,
March Community Day has been rescheduled and will now take place all day on Saturday, May 2 from 12:01 a.m.–11:59 p.m. local time.
Please note: To enable as many players around the world as possible to participate safely, this event has been adjusted to facilitate playing from home. Please remember to adhere to local rules and regulations, and be respectful of others and your surroundings.
This March Makeup Community Day: Play At Home Edition you can look forward to the following:
A Special Assignment with rewards including Spellbooks, Potion Ingredients and Gold
Increased sightings of Foundables from the Room of Requirement V Page, including Fred and George Weasley
Tonic for Trace Detection Potions will increase the chance of encountering Fred and George Weasley Traces
All Exstimulo Potions will grant two extra spell casts on top of their standard effects
Brew times for Exstimulo Potions will be reduced by 75% and will have Master Notes effectiveness increased from 15% to 50%
Special Community Day 1 km Portmanteaus with guaranteed fragment drops of the Dumbledore's Army Signup Sheet Foundable
Spell Energy on the Map
Share your achievements along the way using #WizardsUnite on social, and make sure to follow along on our official Facebook, Twitter, and Instagram channels for the latest updates. While you're at it, visit the Harry Potter: Wizards Unite community and discuss your Community Day plans with others!
-The Harry Potter: Wizards Unite team
---
Anmäl dig till Mackens Nyhetsbrev
Du får förhandsinformation om Macken, våra planer och du får informationen, först och direkt till din mail. Vi lovar att inte skicka din information vidare och vi lovar att inte skicka ut mer än max ett nyhetsbrev per månad.
Anmäl dig här
---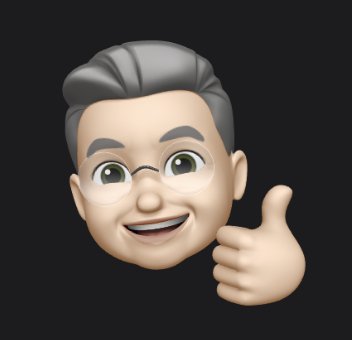 Fyrabarns-far, farfar, morfar och egen företagare i Skellefteå med kliande fingrar. Skriver om fotografering, sport, dataprylar, politik, nöje, musik och film. Jobbar vid sidan av den här bloggen med det egna företaget Winterkvist.com. Familjen består av hustru, fyra barn (utflugna) och tre barnbarn.
Jag har hållit på med datorer sedan tidigt 1980-tal och drev Artic BBS innan Internet knappt existerade. Efter BBS-tiden har det blivit hemsidor, design, digitala medier och trycksaker. Under tiden som journalist jobbade jag med Mac men privat har det varit Windows som har gällt fram till vintern 2007. Då var det dags att byta och då bytte vi, företaget, helt produktionsplattform till Mac OS X. På den vägen är det …