Eventen i Pokémon GO avlöser varandra och efter Community Day så är det dags att fira Pokémon Day med start den 25 februari och detta event rullar på till den 2 mars.
Från den 25 februari så kommer Pikachu och Eevee dyka upp i partyhattar i det vilda. Bulbasaur, Charmander och Squirtle kommer att dyka upp i 7 kilometers ägg – också med hattar. Har du tur så kan du fånga en Shiny Pokémon.
Den 27 februari så dyker Armored Mewtwo upp i T5-raider igen. Nu med Psystrike som exklusivt move.
Venusaur, Charizard och Blastoise dyker upp i T4-raider.
Kloner
Under hela eventet så kan du fånga klonade Pokémons – ta bilder, snapshots, så kan de dyka upp ich då kan du även fånga dessa kloner.
Du kan byta två Pokémons per dag, Special Trades.
Raid-dag
Söndag den 1 mars är det raid-dag mellan klockan 13.00 och 17.00. Nidorina och Gengar dyker upp, i partyhattar, och de kan vara Shiny Pokémons. Du får fem raidpass under de här timmarna.
Trainers,
Did you know? Pokémon Day happens every year on February 27 because that's when the first Pokémon video games were launched in Japan in 1996! In celebration of #PokemonDay, we invite you to take part in a very special event.
What's more, Pokémon: Mewtwo Strikes Back—Evolution will be arriving on Netflix on February 27! To commemorate this special movie release, Armored Mewtwo will be returning to Pokémon GO, accompanied by some of the Clone Pokémon seen in the movie!
Pokémon Day celebration event
Date + Time
Tuesday, February 25, 2020, at 1:00 p.m. to Monday, March 2, 2020, at 1:00 p.m. PST (GMT −8)
Features
Some Pokémon are here to party! Keep a lookout for Pikachu and Eevee wearing party hats appearing in the wild. Bulbasaur, Charmander, and Squirtle sporting the same festive look will be hatching from 7 km Eggs and appearing in one-star raids. There's a chance that any of these partying Pokémon could be Shiny, too!
Armored Mewtwo strikes back in five-star raids! Not only is Armored Mewtwo in Pokémon: Mewtwo Strikes Back—Evolution, but it will be returning to raids as well with the special Charged Attack Psystrike.
Remember Clone Pokémon? Well, some are coming to Pokémon GO! In celebration of the Pokémon Day launch of Pokémon: Mewtwo Strikes Back—Evolution on Netflix, special Clone Pokémon—including Venusaur, Charizard, and Blastoise—will appear in four-star raids. Be sure to use #GOsnapshot during the event, too—Clone Pikachu might appear in your photo, and you might be able to catch it!
Bonuses
Trainers will be able to do up to two special trades a day. For more information on what a special trade is, please see this help center article.
Raid Day featuring Nidorino and Gengar wearing party hats!
Date + Time
Sunday, March 1, 2020, from 2:00 p.m. to 5:00 p.m. local time
Features
Nidorino wearing party hats will be appearing in two-star raids.
Gengar that know Lick and Psychic and are wearing party hats will be appearing in four-star raids.
If you're lucky, you might encounter a Shiny Nidorino or a Shiny Gengar wearing a party hat!
You can receive up to five Raid Passes at no cost during the event by spinning Photo Discs at Gyms. You cannot hold more than one of these Raid Passes at once, and they will not be available after the event ends.
Get ready to GO and celebrate Pokémon together! Thanks for being a part of this journey with us! We're excited to see what comes next in the following year.
—The Pokémon GO team
Ut och jaga nu!
---
Anmäl dig till Mackens Nyhetsbrev
Du får förhandsinformation om Macken, våra planer och du får informationen, först och direkt till din mail. Vi lovar att inte skicka din information vidare och vi lovar att inte skicka ut mer än max ett nyhetsbrev per månad.
Anmäl dig här
---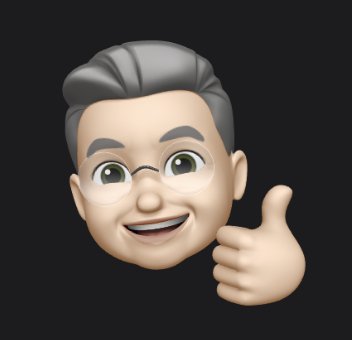 Fyrabarns-far, farfar, morfar och egen företagare i Skellefteå med kliande fingrar. Skriver om fotografering, sport, dataprylar, politik, nöje, musik och film. Jobbar vid sidan av den här bloggen med det egna företaget Winterkvist.com. Familjen består av hustru, fyra barn (utflugna) och tre barnbarn.
Jag har hållit på med datorer sedan tidigt 1980-tal och drev Artic BBS innan Internet knappt existerade. Efter BBS-tiden har det blivit hemsidor, design, digitala medier och trycksaker. Under tiden som journalist jobbade jag med Mac men privat har det varit Windows som har gällt fram till vintern 2007. Då var det dags att byta och då bytte vi, företaget, helt produktionsplattform till Mac OS X. På den vägen är det …