I julstressen så har Wizards Unite behandlats minst sagt styvmoderligt av Macken på senare tid. Jag har helt enkelt inte haft tid men bättre sent än aldrig – här är ett gäng nyheter som borde ha skrivits tidigare.
Ny version, uppdaterad, app och så ett julevent.
Julevent
Från den 20 december till den 7 januari så rullar ett event i spelet som ger dug möjlighet att samla in lite extra poäng och extra bonusar.  Du har 12 nya uppgifter att lösa som ger Silvernycklar, poäng, Besvärjelse böcker, detektorer och guldpengar.
Witches and wizards,

It's that time of year again, a time for togetherness, holiday cheer, and gift-giving! To help celebrate, Gifts in Harry Potter: Wizards Unite will be temporarily transformed into magical Christmas Gifts featuring extra bonuses. To help get into the spirit of giving, take part in the 12 Tasks of Christmas and earn rewards while exchanging Gifts with friends.

Join in the festivities from Friday, December 20 at 11 a.m. PST to Tuesday, January 7 at 11 a.m. PST for:

A limited-time Special Assignment featuring 12 tasks that reward Wizard XP, Spell Books, Silver Keys, Dark Detectors, and Gold.
All Gifts during this time period will contain bonus rewards.

Share your achievements along the way using #WizardsUnite on social, and make sure to follow along on our official Facebook, Twitter, and Instagram channels for the latest updates. While you're at it, visit the Harry Potter: Wizards Unite community and discuss your plans with others!
Uppdatering
Den officiella appen har uppaterats:
Harry Potter: Wizards Unite is in the process of being updated to version 2.8.0. Read below for updates from our development team:

New Features/Updates

SOS Report:

We have added an in-game Newsletter to keep everyone up-to-date on events, game tips, and more!

Portkeys:

We have added a new Portkey option in the Settings menu that allows players to pan around Portkey environments without using their device's gyroscope to move.

Potions:

We have improved Dawdle Draught so that when used, it will always prevent a Foundable from fleeing!

Bug Fixes:

Achievements:

Fixed an issue where players may still see badges (red dots) on Achievements even if they had scrolled through the Achievements list

Diagon Alley:

Fixed an issue with Diagon Alley where the notification "You need more Gold," appears before a player can view the bundle's info

SOS Assignments:

Fixed an issue with the "Complete 3 Wizarding Challenges with 3 Teammates" task not giving progress even if a player has completed the requirements

Gifting:

Fixed some stability issues when sending Gifts
Fixed an issue where a player gets stuck if they tap the info button multiple times when Adding Friends

Portkeys:

Fixed an issue with the Portkey Use Now button becoming unresponsive when Camera Permissions have not been given
Fixed a visual issue with Keys sometimes not showing in the keylock of a Portmanteau

Potions:

Fixed an issue with the Master Notes UI disappearing if a player taps into Diagon Alley from the Master Notes screen

Inns:

Fixed an issue with players sometimes not seeing their own Dark Detectors they placed at an Inn

Registry:

Fixed an issue with the rewards screen displaying an incorrect amount of Wizard XP
Fixed an issue with the Traces for George Weasley, Fred Weasley, Angelina Johnson, and Parvati Patil not having the same Threat Levels in the Registry as shown in their Encounter

Wizarding Challenge:

Fixed an issue with long load times after selecting a Chamber

General:

Fixed an issue with Codename changes reverting back after returning to the Map
Various connection and visual bug fixes

This update may take several hours to appear on the App Store, Google Play, or the Galaxy Store; keep an eye out to see when the update is available for you to download.
Nyheter och information direkt i appen är en av de större nyheterna. Utöver det så handlar uppdateringen mest om buggfixar och korrigeringar av inrapporterade fel.
Ps. Jag ska försöka att skärpa till mig i fortsättningen och se till att rapportera om nyheter i spelet när de händer, inte långt i efterhand.
---
Anmäl dig till Mackens Nyhetsbrev
Du får förhandsinformation om Macken, våra planer och du får informationen, först och direkt till din mail. Vi lovar att inte skicka din information vidare och vi lovar att inte skicka ut mer än max ett nyhetsbrev per månad.
Anmäl dig här
---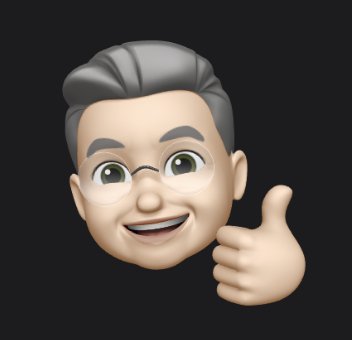 Fyrabarns-far, farfar, morfar och egen företagare i Skellefteå med kliande fingrar. Skriver om fotografering, sport, dataprylar, politik, nöje, musik och film. Jobbar vid sidan av den här bloggen med det egna företaget Winterkvist.com. Familjen består av hustru, fyra barn (utflugna) och tre barnbarn.
Jag har hållit på med datorer sedan tidigt 1980-tal och drev Artic BBS innan Internet knappt existerade. Efter BBS-tiden har det blivit hemsidor, design, digitala medier och trycksaker. Under tiden som journalist jobbade jag med Mac men privat har det varit Windows som har gällt fram till vintern 2007. Då var det dags att byta och då bytte vi, företaget, helt produktionsplattform till Mac OS X. På den vägen är det …