Det finns förvisso ett inbyggt program/app för påminnelser i macOS och iOS men det skadar aldrig att kika på alternativ – speciellt när de är gratis.
Gratis idag 5/7
Beep Me is the quickest, easiest, and most intuitive Reminder/ToDo app that you'll ever need!

Need to set a reminder? Beep Me lets you do so quickly and easily. Don't waste time using the calendar to add an event or using the clock to create a new alarm. With Beep Me it's just two simple steps: Jot a short memo, and set the beep time. That's all!

In a meeting when you remember that you promised to return a call in the afternoon? Jot down "call Jack", and set it to beep you at 2:30. Put the pizza in the oven and need to set a timer? Jot "pizza" and set it to beep you in 20 minutes.

Want your calendar events to appear at the same central reminder app and benefit from the nagging and pre-alarms that are available only in Beep Me? No problem, just select the calendars you'd like to import from and you're ready to go.

Do you have more than one device? keep that synced with the new Backup & Restore options using iCloud or Dropbox clouds.

Just backup your Beeps from one device and Restore them on another device, importing only the missing Beeps on that device.

From the reviews:

* "Simple, easy to use, works very well. Thanks you!"

* "Missing piece in iPhone – This is the piece that you need between calendar and to-do. Simple and warm interface and that's why I love it."

* "That's what I was looking for, fast and intuitive!"

Once you start using Beep Me you just can't stop. The simplicity and ease of use are addictive!

Features:

– Set as many reminders as you need.

– Set reminders timer style: Remind me in 20 minutes.

– Set reminders clock style: Remind me at 2:30.

– Set the repeat interval: Day, Week, Month, Year.

– When reminded either accept it or snooze it.

– Import events from your calendar.

– View today's reminders in the Today notification center.

– Set phone call reminder by selecting a contact and calling them when reminded.

– Nagging mode allows you to set the number of times and interval to nag about a beep you until you open the app again.

– Badge displays the amount of active reminders, or the number of missed reminders

– Set the badge behavior

– Share your beeps with others

– Backup & Restore using iCloud/SugarSync/Dropbox/Email

– Copy a beep to the calendar to make it permanent.

– Select the beep sound (45 different sounds!!!)

– Uses local notifications, no need for internet connection.

– iOS 10 supported, with Actions available on each notification to snooze, mark as done – also from the Apple Watch

As always, if there is a problem or you would like to see more features, feel free to contact us and let us know.

If you already love Beep Me, then spread the word and let everyone else know about it as well!
---
Anmäl dig till Mackens Nyhetsbrev
Du får förhandsinformation om Macken, våra planer och du får informationen, först och direkt till din mail. Vi lovar att inte skicka din information vidare och vi lovar att inte skicka ut mer än max ett nyhetsbrev per månad.
Anmäl dig här
---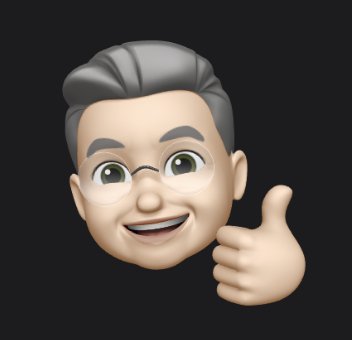 Fyrabarns-far, farfar, morfar och egen företagare i Skellefteå med kliande fingrar. Skriver om fotografering, sport, dataprylar, politik, nöje, musik och film. Jobbar vid sidan av den här bloggen med det egna företaget Winterkvist.com. Familjen består av hustru, fyra barn (utflugna) och tre barnbarn.
Jag har hållit på med datorer sedan tidigt 1980-tal och drev Artic BBS innan Internet knappt existerade. Efter BBS-tiden har det blivit hemsidor, design, digitala medier och trycksaker. Under tiden som journalist jobbade jag med Mac men privat har det varit Windows som har gällt fram till vintern 2007. Då var det dags att byta och då bytte vi, företaget, helt produktionsplattform till Mac OS X. På den vägen är det …