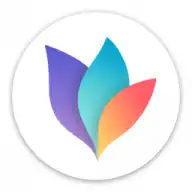 MindNode är ett program för att peta ned dina ideér, skriva ned ett flödesschema eller beskriva en process. Det är tankar, ideér och uppslag som grafiska bilder istället för en massa text.
MindNode finns för din dator, din iPhone och din iPad. Filformatet är gemensamt vilket betyder att du kan jobba med valfri enhet. Jag använder programmet ofta för att skapa flödesscheman på nya hemsidor, butiker och annat som vi bygger. Detta för att enklare och mer överskådligt samla funktioner och se till att allt kommer med i kombination med ett det presenteras begripligt.
Mindnode används också för att beskriva funktioner, projekt och i praktiskt taget alla sammanhang då ett arbetsflöde ska beskrivas.
MindNode Pro is a powerful and intuitive mind mapping application. Its focus and flexibility make it the perfect tool for brainstorming and organizing your life – and iCloud sharing means you always have your mind maps with you. MindNode lets you lay out your notes and tasks visually so you can get a bird's-eye view of your project. The clutter-free interface lets you concentrate on generating and connecting ideas, and an infinitely expanding canvas means that no matter how big or complicated your project gets, MindNode can keep up.