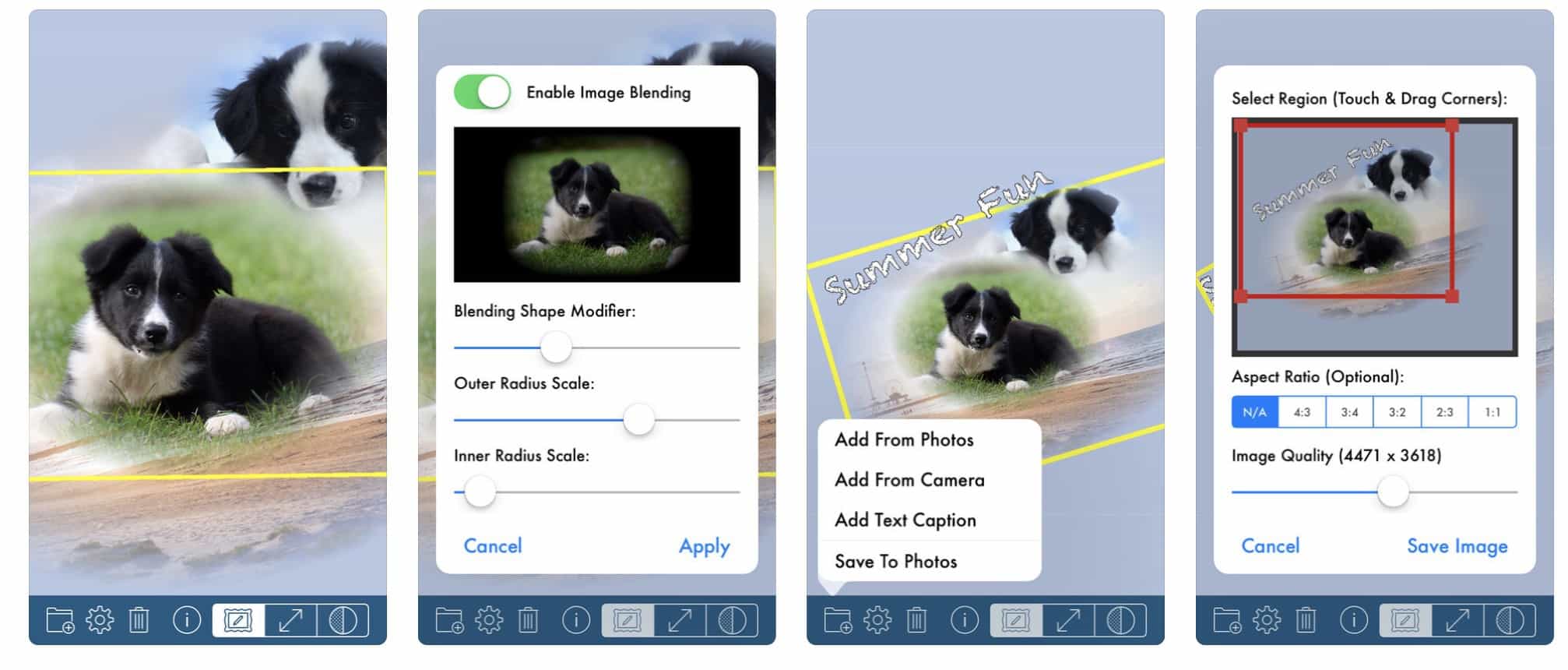 Photo Tangler är en app för att blanda och redigera samman bilder med varandra.
Du kan lägga ihop bilder, tona in dem i varandra och skapa collage.
Gratis idag 11/11-2022
PhotoTangler Collage Maker is a powerful image app that instantly turns your favorite photos into beautiful collages. It allows you to blend them together in unique and creative ways. It's easy, fun, and the results look like magic! Just drop photos on the canvas, and watch PhotoTangler seamlessly blend them together with any other photos nearby. Anyone can get gorgeous, professional looking results, even with no graphics experience!
Unlike many collage makers out there, PhotoTangler does the hard work behind instantly blending and merging photos together for you. Instead of getting caught up learning grueling technical details, you can focus your time and energy on making gorgeous photo projects! Whether you're using it for stunning social media pictures, general artwork, digital scrapbooking, to make a quick gift for a friend of family member, or even as a marketing tool for your business, the quick, high-quality results from this app will surely impress. PhotoTangler is a unique, easy and exciting solution to instantly merge photos into impressive collages. Visit www.phototangler.com …