Altimeter GPS är en app för dig som gillar att vara ute i naturen och vandra, i fjällen, skogen eller var det nu kan vara.
Med Alitmeter GPS får du vet var du är, på vilken höjd, lufttryck ioch en mängd andra data.
Gratis idag 30/7-2022
Download now the best Altimeter app for Hikers, Trekkers, and GlobeTrotters.

Altimeter GPS is a multipurpose app equipped with features like an altimeter, barometer, compass over your current satellite location, weather updates, pedometer, and speedometer. Use maps and binoculars for scouting and flashlight, SOS for exigencies.


Features Include :

ALTIMETER and BAROMETER: Get to know the latest elevation/altitude and atmospheric pressure around you using Altimeter and Barometer.

COMPASS: Compass above your satellite position always pointing according to real-time direction.

SPEEDOMETER: Speedometer to get real-time speed readings along with real-time direction and location address.

PEDOMETER / STEP COUNTER: Pedometer provides you the data about the steps taken and distance traveled in a specific time period along with Floors traversed.

WEATHER: Weather provides you the real-time weather updates based on your location. Get Current Temperature, Humidity, Sunrise/Sunset Time, Min/Max Temperature and Wind Speed.

WEATHER FORECAST: Weather Forecast provided for two weeks.

BINOCULAR: Super digital binocular app with HIGH-QUALITY ZOOM up to Maximum Zoom Level.

FLASHLIGHT: Bright, optimized and reliable flashlight. The easiest to use and useful flashlight.

SOS: In problem? Message your dear ones with real-time Coordinates using SOS function.

MAP: Track your position in maps with Standard/Hybrid/Satellite maps in Altimeter GPS.

MARK LOCATION: Save a location and track back to that location using RADAR, AUGMENTED REALITY and MAP DIRECTIONS.

RADAR: Locate your marked location using RADAR

AUGMENTED REALITY: Real-Time Directional ARROW point towards the direction of your marked location.

PHOTO AND NOTES: Take a picture along with written notes of your marked location and save it. So you can find your marked location even more easily.

MARKED LOCATION TIMER: Set timer alert and get push notification after the timeout.

SHAKE TO SAVE: Manually mark your location by shaking up your iPhone/iPod in Altimeter GPS.

GET COORDINATES: Now you can copy your current coordinates and your marked coordinates using Get Coordinates section in "MAP SETTINGS".

VOICE INSTRUCTIONS: Get voice instructions when you: Mark/Unmark your location.

Altimeter is Bootstrapped with features for urban as well as backwood areas

Altimeter GPS is an essential app for outdoor activity enthusiast like Hiking, Trekking, Mountain Biking, Skiing, Rock Climbing as well as the urbane on a day-to-day basis.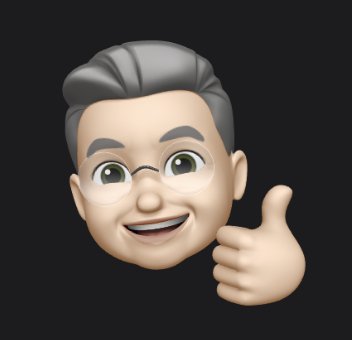 Fyrabarns-far, farfar, morfar och egen företagare i Skellefteå med kliande fingrar. Jag skriver om fotografering, sport, dataprylar, politik, nöje, musik och film. Vid sidan av den här bloggen så jobbar jag med med det egna företaget Winterkvist.com. Familjen består av hustru, fyra barn (utflugna) och fem barnbarn.
Jag har hållit på med datorer sedan tidigt 1980-tal och drev Artic BBS innan Internet knappt existerade. Efter BBS-tiden har det blivit hemsidor, design, digitala medier och trycksaker. Under tiden som journalist jobbade jag med Mac men privat har det varit Windows som har gällt fram till vintern 2007. Då var det dags att byta och då bytte vi, företaget, helt produktionsplattform till macOS. På den vägen är det.
_____________________________________________________________________________________
Anmäl dig till Magasin Mackens nyhetsbrev
Du får förhandsinformation om Macken, våra planer och du får informationen, först och direkt till din mail. Vi lovar att inte skicka din information vidare och vi lovar att inte skicka ut mer än max ett nyhetsbrev per månad.