Slack är en webbtjänst, en app och ett program för team och för att jobba tillsammans – på distans.
Slack innehåller chattfunktioner, meddelandefunktioner och du kan skicka filer mellan medlemmarna. Alla delarna är helt gratis och du kan skapa kanaler för projekt, under och liknande, bjuda in medlemmar och skicka direktmeddelanden. Slack finns dessutom för alla de stora plattformarna, Windows, Mac och Linux.
What's new in version 4.27.154

Updated on Jun 18 2022

You may have noticed that with this release there's a new, larger number at the end of the version string. Going forward, while you'll still see the numbers laid out in a sequence, the "Build" numbers will now correspond to specific builds on our end as opposed to a small sequential number. TL;DR: A few more numbers for you, a bit more specificity for everyone.
We've added the most common Apple and Microsoft file extensions to our approved list so you won't be asked to confirm each time you open a Word doc or Keynote presentation. Are you sure you'd like one less approval? YES/NO

Bug Fixes

If you're in a locale that does not use the default system string encoding on Mac, opening certain file types would cause a crash in a native dependency that tries to interpret a string passed to it as the system default string encoding. If that doesn't mean anything to you, well don't worry because we fixed it.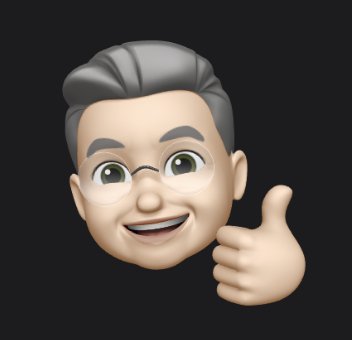 Fyrabarns-far, farfar, morfar och egen företagare i Skellefteå med kliande fingrar. Jag skriver om fotografering, sport, dataprylar, politik, nöje, musik och film. Vid sidan av den här bloggen så jobbar jag med med det egna företaget Winterkvist.com. Familjen består av hustru, fyra barn (utflugna) och fem barnbarn.
Jag har hållit på med datorer sedan tidigt 1980-tal och drev Artic BBS innan Internet knappt existerade. Efter BBS-tiden har det blivit hemsidor, design, digitala medier och trycksaker. Under tiden som journalist jobbade jag med Mac men privat har det varit Windows som har gällt fram till vintern 2007. Då var det dags att byta och då bytte vi, företaget, helt produktionsplattform till macOS. På den vägen är det.
_____________________________________________________________________________________
Anmäl dig till Magasin Mackens nyhetsbrev
Du får förhandsinformation om Macken, våra planer och du får informationen, först och direkt till din mail. Vi lovar att inte skicka din information vidare och vi lovar att inte skicka ut mer än max ett nyhetsbrev per månad.