Rörig meny?
Massor av ikoner?
Bartender är lösningen.
Med Bartender så kan du sortera, plocka undan och bara visa de ikoner du vill visa och har behov av att komma åt. Det är ett enkelt och lättanvänt program för att få ordning på em meny som kanske är lite rörig eller som innehåller alldeles för många ikoner.
Programmet kostar 15 dollar.
Bartender lets you organize your menu-bar apps by hiding them, rearranging them, or moving them to Bartender's Bar. You can display the full menu bar, set options to have menu-bar items show in the menu bar when they have updated, or have them always visible in Bartender's Bar.
What's new in version 4.1.50

Updated on May 16 2022

Bug Fixes

Fix for macOS 12.4 beta 4 & clock and date. macOS 12.4 beta 4 introduces an option, turned on by default to only show the date when there is room in the menu bar, this means the date is not visible when Bartender is running unless you turn this to "always" in System Preferences > Dock And Menu Bar > Clock.
The changes in macOS 12.4 to support this also upset Bartenders logic, this has been fixed.
Crash Fix. Bartender 4.1.49 had a possible crash condition when opening Preferences, this has been fixed
Bartender not hiding items on 6K screens. This has been fixed.
Bartender script editor replacing quotes. This has been fixed.
Bartender script editor not resizing to window size. This has been fixed.
Spacers stated size changing in popup. This has been fixed.
Items clicked on in Bartender Bar not moving to shown space if previously shown recently. This has been fixed.
Screens slider labels overlapping with many screens. Made this clearer.
Accessibility Labels for Bartender menu bar items. Added more accessibility labels.
UI glitch in Bartender Bar with Full Keyboard Access enabled in macOS. This has been fixed.
Show for Update comparison returning 0% difference in Advanced Image Comparison. This has been fixed.
Autohide menu bar in macOS getting stuck in fullscreen. This has been fixed.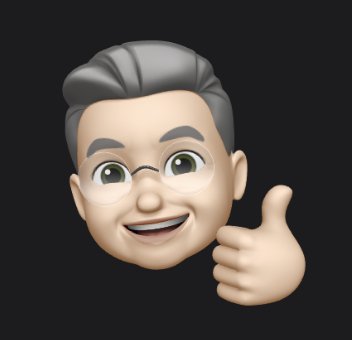 Fyrabarns-far, farfar, morfar och egen företagare i Skellefteå med kliande fingrar. Jag skriver om fotografering, sport, dataprylar, politik, nöje, musik och film. Vid sidan av den här bloggen så jobbar jag med med det egna företaget Winterkvist.com. Familjen består av hustru, fyra barn (utflugna) och fem barnbarn.
Jag har hållit på med datorer sedan tidigt 1980-tal och drev Artic BBS innan Internet knappt existerade. Efter BBS-tiden har det blivit hemsidor, design, digitala medier och trycksaker. Under tiden som journalist jobbade jag med Mac men privat har det varit Windows som har gällt fram till vintern 2007. Då var det dags att byta och då bytte vi, företaget, helt produktionsplattform till macOS. På den vägen är det.
_____________________________________________________________________________________
Anmäl dig till Magasin Mackens nyhetsbrev
Du får förhandsinformation om Macken, våra planer och du får informationen, först och direkt till din mail. Vi lovar att inte skicka din information vidare och vi lovar att inte skicka ut mer än max ett nyhetsbrev per månad.