Virtualbox är ett bra gratisalternativ för dig som måste köra en del Windowsprogram eller andra program i din Mac.
Virtualbox har som du ser nedan stöd för fler olika operativsystem. Det ska tilläggas att detta inte är ett enkelt program att installera och hantera men det är gratis och det klarar en rätt stor andel Windows-program.
VirtualBox is a family of powerful x86 virtualization products for enterprise as well as home use. Not only is VirtualBox an extremely feature roch, high performance product for enterprise customers, it is also the only professional solution that is freely available as Open Source Software under the terms of the GNU General Public License (GPL).

Presently, VirtualBox runs on Windows, Linux and Mac hosts and supports a large number of guest operating systems including but not limited to Windows (NT 4.0, 2000, XP, Server 2003, Vista, Windows 7, Windows 8, Windows 10), DOS/Windows 3.x, Linux (2.4, 2.6, 3.x and 4.x), Solaris and OpenSolaris, OS/2, and OpenBSD.

VirtualBox is being actively developed with frequent releases and has an ever growing list of features, supported guest operating systems and platforms it runs on. VirtualBox is a community effort backed by a dedicated company: everyone is encouraged to contribute while innotek ensures the product always meets professional quality criteria.Version 6.1.14:

What´s New

Version 6.1.30:

VMM: Fixed 6.1.28 regression preventing VMs starting when using Hyper-V mode on Windows 10
GUI: Fixed inability to complete First Run wizard after browsing for an external image
GUI: Fixed crash on macOS Big Sur while browsing for an external image from First Run wizard
GUI: Fixed bug on Windows with inability to save taken screenshot under a folder with native name
GUI: Fixed bug on X11 with drag and drop initiated on single mouse click in VM storage settings
GUI: Fixed settings check on machines not supporting hardware virtualization
GUI: Non critical media related errors should not cause modal pop-up error messages
Host-only networking: Fixed crash parsing /etc/vbox/networks.conf
DVD: Fixed drive lock handling across VM reset
VBoxHeadless: Fixed crash when running on macOS Monterey
VBoxManage: Fixed incorrect help text for "hostonlyif"
vboximg-mount: Error message if no image is specified
macOS host: fix multiple bugs specific to macOS Monterey in installer and startup of kernel extensions
macOS host: show message indicating the unsupported CPU on M1 based Macs and abort installation
Linux host: For all distribution specific packages (deb/rpm format) fix the packaging so that the feature for unattended installation of guest OSes works
Linux host and guest: Introduced initial support for kernel 5.16
Shared Clipboard: Improved communication between guest and host when guest has no clipboard data to report
Linux Guest Additions: Allow running only one VBoxDRMClient instance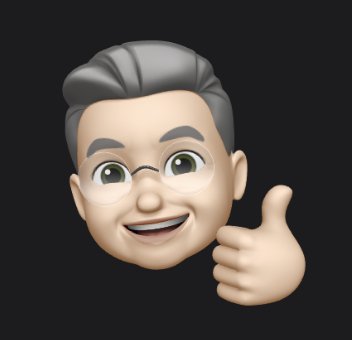 Fyrabarns-far, farfar, morfar och egen företagare i Skellefteå med kliande fingrar. Jag skriver om fotografering, sport, dataprylar, politik, nöje, musik och film. Vid sidan av den här bloggen så jobbar jag med med det egna företaget Winterkvist.com. Familjen består av hustru, fyra barn (utflugna) och fem barnbarn.
Jag har hållit på med datorer sedan tidigt 1980-tal och drev Artic BBS innan Internet knappt existerade. Efter BBS-tiden har det blivit hemsidor, design, digitala medier och trycksaker. Under tiden som journalist jobbade jag med Mac men privat har det varit Windows som har gällt fram till vintern 2007. Då var det dags att byta och då bytte vi, företaget, helt produktionsplattform till macOS. På den vägen är det.
_____________________________________________________________________________________
Anmäl dig till Magasin Mackens nyhetsbrev
Du får förhandsinformation om Macken, våra planer och du får informationen, först och direkt till din mail. Vi lovar att inte skicka din information vidare och vi lovar att inte skicka ut mer än max ett nyhetsbrev per månad.