SeaMonkey är en lite gammaldags tanke med att programpaket som skall innehålla det du behöver men trots åldern – SeaMonkey underhålls fortfarande.
Du har en webbläsare, e-post och en editor i ett och samma programpaket – som är helt gratis.
The SeaMonkey project is a community effort to develop the SeaMonkey all-in-one internet application suite (see below). Such a software suite was previously made popular by Netscape and Mozilla, and the SeaMonkey project continues to develop and deliver high-quality updates to this concept. Containing an Internet browser, email & newsgroup client with an included web feed reader, HTML editor, IRC chat and web development tools, SeaMonkey is sure to appeal to advanced users, web developers and corporate users.
Under the hood, SeaMonkey uses much of the same Mozilla source code whoch powers such successful siblings as Firefox and Thunderbird. Legal backing is provided by the Mozilla Foundation.
Version 2.53.10:

Minor fixes for testdisplay command in ChatZilla bug 1727976.
Show CTCP requests (excluding ACTION and DCC) bug 1722156.
IRCv3: Add support for server-time bug 1724586.
Add localization note for network editor dialog width in ChatZilla bug 1727977.
IRCv3: Add support for extended-join and account-notify bug 1722159.
Add ability to collapse message groups in ChatZilla bug 1724588.
Fix JS strict warnings in unescapeTagValue in ChatZilla bug 1727989.
IRCv3: Add support for invite-notify bug 1722161.
IRCv3: Add support for batch bug 1724589.
Fix JS strict warning in addHistory in cZ static.js bug 1727992.
IRCv3: Add support for cap-notify bug 1722162.
Stop using canonical name as collection keys in ChatZilla bug 1728025.
IRCv3: Add support for TLS and STS bug 1722166.
Helper function for renaming irc server properties in ChatZilla bug 1728027.
IRCv3: Add support for MONITOR bug 1722174.
Remove use of msg.commasp in ChatZilla bug 1726965.
Allow shiftKey to modify behaviour of link clicking in cZ bug 1713458.
IRCv3: Add support for echo-message bug 1722211.
In ChatZilla make /commands return all matches starting with pattern bug 1726966.
Use SeaMonkey prefs to determine how links behave in cZ bug 1713467.
Allow parameters to be localised in ChatZilla bug 1724105.
Add identify command to cZ and hook into password management bug 1713470.
IRCv3.1: Implement SASL with PLAIN mechanism bug 1717545.
IRCv3: Add support for message tags bug 1724584.
Add last read message divider to ChatZilla bug 1729159.
IRCv3: Add support for account-tag bug 1724585.
Missing option "text encoding Unicode/UTF-8" in preferences – Mailnews bug 1679260.
Detect Crashreporter using AppConstants in SeaMonkey bug 1735236.
Link about LEGACY extensions in Add-ons Manager is broken bug 1656797.
Update help for clear private data preferences and dialog bug 1728911.
Fix typo in cs_nav_prefs_appearance bug 1737473.
Drop leftover "Edit Menu" comment from messageWindow.xul and addressbook.xul bug 1725121.
Add dummy tab routines to SeaMonkey mailnews tab browser bug 1735243.
Folder pane and tab/window title not updated correctly when opening in new tab bug 1726940.
Allow mail tab bar to be controlled separately to browser tab bar bug 1724515.
Copy any user set values for new mail.tabs prefs bug 1729165.
Merge Master Passwords and Passwords pref panes into a single pref pane bug 1728099.
Move warning about redirection pref from Content to Privacy & Security pane bug 1728185.
Move website icons prefs from content pref pane to browser pref pane bug 1727425.
Move browser / mailnews system integration prefs into advanced pane bug 1727659.
Have separate opentabfor.middleclick for mailnews bug 1727948.
Add removeBrowser helper for tabbrowser bug 1730391.
Put in a so it's easy to overlay bug 1730392.
Allow browser focus to be avoided bug 1720003.
SeaMonkey 32×32 default icon has light stripe at the bottom bug 1729153.
Support and in SeaMonkey bug 1730408.
Middleclick on browser tab handled twice (closes tab and loads URL from primary or clipboard) bug 1734407.
Unable to create a new "Saved Search Folder" using "Save View as a Folder…" bug 1738669.
Enable compression for standard http connections bug 1728996.
Support VS2022 for compiling under Windows bug 1728988.
Requirements for SeaMonkey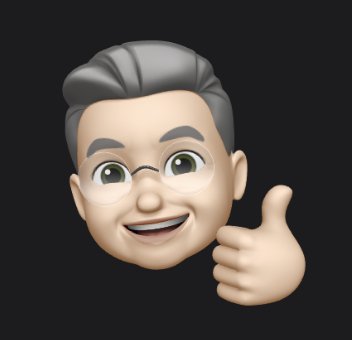 Fyrabarns-far, farfar, morfar och egen företagare i Skellefteå med kliande fingrar. Jag skriver om fotografering, sport, dataprylar, politik, nöje, musik och film. Vid sidan av den här bloggen så jobbar jag med med det egna företaget Winterkvist.com. Familjen består av hustru, fyra barn (utflugna) och fem barnbarn.
Jag har hållit på med datorer sedan tidigt 1980-tal och drev Artic BBS innan Internet knappt existerade. Efter BBS-tiden har det blivit hemsidor, design, digitala medier och trycksaker. Under tiden som journalist jobbade jag med Mac men privat har det varit Windows som har gällt fram till vintern 2007. Då var det dags att byta och då bytte vi, företaget, helt produktionsplattform till macOS. På den vägen är det.
_____________________________________________________________________________________
Anmäl dig till Magasin Mackens nyhetsbrev
Du får förhandsinformation om Macken, våra planer och du får informationen, först och direkt till din mail. Vi lovar att inte skicka din information vidare och vi lovar att inte skicka ut mer än max ett nyhetsbrev per månad.