Det här är den digitala versionen av spelet där du sätter ett ord, namnet på en kändis eller vad det nu kan vara i pannan och sedan ska du med hjälp av medspelare gissa vad var som står i din panna.
Gratis idag 27/10-2021
It's the game The New York Times called a "Sensation," and Cosmopolitan said "will be the best dollar you've spent." Heads Up! is the fun and hilarious game from Ellen DeGeneres that she plays on her show, and you can play with your friends!

From naming celebrities, to singing, to silly accents — guess the word on the card that's on your head from your friends' clues before the timer runs out!

Play one of the many exciting categories, or create a category all your own!

Features:
– Play with one friend, or one hundred at the same time.
– Draw a new card simply by tilting your phone.
– Keep videos of your hilarious game play for your own amusement, or share them right to Facebook.
– Diverse categories let you challenge your smartypants friends and entertain your kids for hours, all from one app!

With 40+ themed decks packed to the brim with exciting gameplay cards, the fun will never stop!

Decks include:
– Celebrities
– Movies
– Animals
– Accents
– Characters
– And lots more!

Game-nighters, your app is here.

What's New

Happy holidays! This version is packed with fun updates. New this year: check in each day of Ellen's 12 Days of Giveaways beginning November 21st to try out one of our most popular decks for FREE, and enter to win amazing gifts from the show! We've also added haptic feedback for all iPhone 7 and iPhone 7 Plus devices. And last but not least, get ready to bundle up with some great deals on our favorite decks!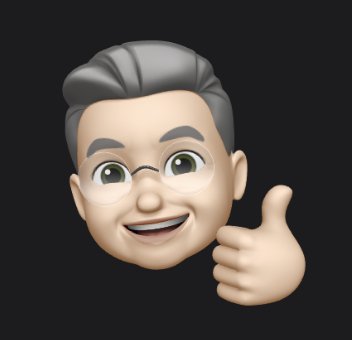 Fyrabarns-far, farfar, morfar och egen företagare i Skellefteå med kliande fingrar. Jag skriver om fotografering, sport, dataprylar, politik, nöje, musik och film. Vid sidan av den här bloggen så jobbar jag med med det egna företaget Winterkvist.com. Familjen består av hustru, fyra barn (utflugna) och fem barnbarn.
Jag har hållit på med datorer sedan tidigt 1980-tal och drev Artic BBS innan Internet knappt existerade. Efter BBS-tiden har det blivit hemsidor, design, digitala medier och trycksaker. Under tiden som journalist jobbade jag med Mac men privat har det varit Windows som har gällt fram till vintern 2007. Då var det dags att byta och då bytte vi, företaget, helt produktionsplattform till macOS. På den vägen är det.
_____________________________________________________________________________________
Anmäl dig till Magasin Mackens nyhetsbrev
Du får förhandsinformation om Macken, våra planer och du får informationen, först och direkt till din mail. Vi lovar att inte skicka din information vidare och vi lovar att inte skicka ut mer än max ett nyhetsbrev per månad.