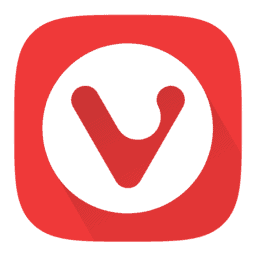 Vivaldi är en browser, webbläsare, för dig med lite extra höga krav.
Vivaldi är av skapad av en av grundarna av Opera, en annan webbläsare, Jón S. von Tetzchner.
You spend a lot of time on the web. You deserve a browser that is personal, has the functionality you need and the flexibility you crave. You deserve Vivaldi so we made it for you. Enjoy!
Get an in-depth overview of your browsing habits, backed by statistics and visual data. With History more useful than ever before, you can quickly scan through visited websites and get helpful hints for finding old links.
Found that perfect quote for your essay or article? Copy that text to the notes panel, adding a link at the same time. Add a screen shot, just in case the page changes.
Version 4.3.2439.39:
[New][Calendar Beta] Show logs in status dialog
[New][Capture] Improve UI for Capture
[New][Chains] Switch to theme by name
[New][Downloads][Panels] UI improvements for download panel details
[New][Mail Beta][Windows][Linux] Add support for Drag and Drop of attachments
[New][Mail Beta] Improve UI for Mail Status dialog
[New][Mail Beta][Calendar Beta] Separate logins for Google accounts from browser
[New][PWA] Enable PWA support
[New][Privacy] Block idle detection API by default
[New][Sync][Settings] Implement new Sync Settings UI
[New][Translate] Add support for more languages
[Address bar] Paste and go crash in Private Window with chrome URL
[Address bar][Crash] Pressing the key icon in popup's address bar
[Address bar][Translate] Off screen popup
[Address bar][Translate] The language list in the dropdown is too wide
[Address bar][macOS] Already up to date message appears when no manual check for update has been done
[Bookmarks] Bar extender button clipped outside window in bookmarks bar
[Calendar Beta] Add as CalendarEvent from mail shows garbage URL
[Calendar Beta] Can not delete web calendar
[Calendar Beta] Cannot access all available calendars when dialog is close to the bottom of the window / screen
[Calendar Beta] Can't sync Fastmail calendar
[Calendar Beta] Changing default calendar changes some events colors
[Calendar Beta] Changing event timezone to "Use Current Timezone" changes time
[Calendar Beta] Filter out some less useful / ambiguous timezones
[Calendar Beta] Hover tooltip does not show same time as event
[Calendar Beta] Improvements in styling of New Calendar dialog
[Calendar Beta] It should not be possible to set web calendar as default
[Calendar Beta] Name can be saved empty despite the real name
[Calendar Beta] Prevent header scrolling out of view
[Calendar Beta] Recurring all day task is set at December 31st 1969
[Calendar Beta] Show notification for events that happened while the browser was not running
[Calendar Beta] Task created in synced GMail calendar shows one day too early in phone calendar app
[Calendar Beta] Update calendar color in calendar overview
[Calendar Beta][CalDAV] Due date not set on tasks when synced
[Calendar Beta][Linux] Importing ICS fails for some users
[Calendar Beta][Panels] Clicking on 'Today' does not scroll and select the first event of today
[Capture] Clicking the Status/title bar allows moving of window
[Capture][Keyboard] Fullpage with Alt modifier on capture Button
[Chains][Settings] Command button and dragOver styling broken
[Chromium] Upgraded to 94.0.4606.72
[Feeds Beta] Import Feeds from OPML file
[Feeds Beta] Subscription dialog appears in wrong windows
[Linux] Update signing keys inside the packages
[Linux] XPM files used by the Debian menu system show a very old logo
[Linux][Media] Update proprietary codecs to 95.0.4638.17-104195
[macOS] Window chrome update
[macOS][Keyboard] Can not close developer tools window using keyboard
[Mail Beta] Linkify address domains with hyphen in them
[Mail Beta] Make possible to search with from/to/cc emails start with
[Mail Beta] Offline accounts try to connect
[Mail Beta] Put all parts of saved filter in search string
[Mail Beta] Query missing in search field when pressing filters
[Mail Beta] Status popup in status bar partly hidden
[Mail Beta] The count of new unread messages shows unread +1
[Mail Beta][Crash] Clicking mail status bar icon sometimes causes Vivaldi to turn grey
[Mail Beta][Menus] Add menus for mail header and mail content
[Menus][Settings] Command list search fails
[Privacy] "Save Browsing History" set to "Session Only" should also apply to closed tabs/windows
[Quick Commands][Translate] Missing
[Search] Add suggest URL for Neeva
[Tabs] Closing a stack's popup thumbnail does not remove it from the visual popup
[Tabs] Popup thumbnails arrange horizontally instead of vertically
[Tabs] Selection is incorrect after creating a tab in second level tab stack
[Tabs][Performance] Fewer avoidable re-renders when opening and closing tabs
[User Agent] Add Neeva to list of sites with Vivaldi returned
Requirements for Vivaldi
Intel, 64-bit processor
OS X 10.10 or later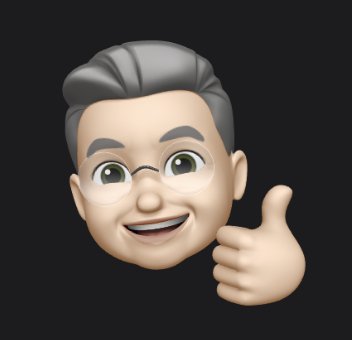 Fyrabarns-far, farfar, morfar och egen företagare i Skellefteå med kliande fingrar. Jag skriver om fotografering, sport, dataprylar, politik, nöje, musik och film. Vid sidan av den här bloggen så jobbar jag med med det egna företaget Winterkvist.com. Familjen består av hustru, fyra barn (utflugna) och fem barnbarn.
Jag har hållit på med datorer sedan tidigt 1980-tal och drev Artic BBS innan Internet knappt existerade. Efter BBS-tiden har det blivit hemsidor, design, digitala medier och trycksaker. Under tiden som journalist jobbade jag med Mac men privat har det varit Windows som har gällt fram till vintern 2007. Då var det dags att byta och då bytte vi, företaget, helt produktionsplattform till macOS. På den vägen är det.
_____________________________________________________________________________________
Anmäl dig till Magasin Mackens nyhetsbrev
Du får förhandsinformation om Macken, våra planer och du får informationen, först och direkt till din mail. Vi lovar att inte skicka din information vidare och vi lovar att inte skicka ut mer än max ett nyhetsbrev per månad.