Kaffe är viktigt och i den här appen kan du lära dig massor om kaffe.
Appen kostar 30 kronor och är gratis idag 27/10-2021 (köp i appen)
Popular espresso-based drinks and alternative brewing methods by an expert barista with many years of experience.
– "App Store Best of 2013" in Chinese App Store;
– #1 top paid app in "Food & Drinks" category in 30 countries;
– #1 top paid app in 8 countries;
– "Editor's choice" in South Korea;
– Featured on crateandbarrel.com;
– Featured by Apple in a TV ad.
Demonstration of drinks in cross-section, videos of every step of the process, interesting facts about coffee, specially created music and impressive graphic design – all this will help expand your horizons and teach you about the world of Coffee.
By covering the stages from beginner to expert, you will open up a whole new world of drinks, and may be one of them will become your favorite!
Espresso-based drinks:
– Espresso
– Espresso Ristretto
– Espresso Lungo
– Espresso Macchiato
– Espresso Con Panna
– Espresso Romano
– Espresso Doppio
– Latte
– Americano
– Cappuccino
– Flat white
– Marocchino
– Latte Macchiato
– Caffe Mocha
– Irish coffee
– Flamingo
– Cafecino
– Vienna coffee
– Crappa
Brewing methods:
– AeroPress
– Turkish coffee
– Pour-over
– Cup brew
– French press
– Cold brew
– Siphon
– Vietnamese hot
– Chemex
– Moka pot
Welcome for the world of Coffee!
"This app is the sleek and sophisticated digital cookbook for coffee" Mashable.com
"This is a superbly, yet simply designed app whoch gives short instructions and descriptions on how to make the various types of espresso and espresso based drinks" Sandboxgeneral.com
"Overall, great app for coffee drinkers who want to extend their knowledge of coffee casually, rather than going all Wikipedia on it. Images are gorgeous, music is beautiful – a great experience!" Applecture.com
Please send your ideas, critique, and other feedback at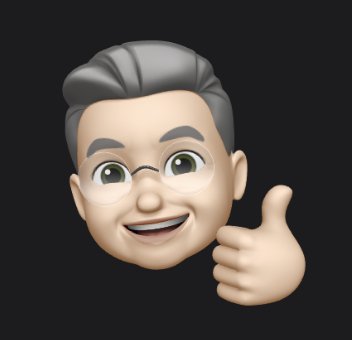 Fyrabarns-far, farfar, morfar och egen företagare i Skellefteå med kliande fingrar. Jag skriver om fotografering, sport, dataprylar, politik, nöje, musik och film. Vid sidan av den här bloggen så jobbar jag med med det egna företaget Winterkvist.com. Familjen består av hustru, fyra barn (utflugna) och fem barnbarn.
Jag har hållit på med datorer sedan tidigt 1980-tal och drev Artic BBS innan Internet knappt existerade. Efter BBS-tiden har det blivit hemsidor, design, digitala medier och trycksaker. Under tiden som journalist jobbade jag med Mac men privat har det varit Windows som har gällt fram till vintern 2007. Då var det dags att byta och då bytte vi, företaget, helt produktionsplattform till macOS. På den vägen är det.
_____________________________________________________________________________________
Anmäl dig till Magasin Mackens nyhetsbrev
Du får förhandsinformation om Macken, våra planer och du får informationen, först och direkt till din mail. Vi lovar att inte skicka din information vidare och vi lovar att inte skicka ut mer än max ett nyhetsbrev per månad.