Carbon Copy Cloner är ett program för att skapa säkerhetskopior, bootbara kopior och det som kallas inkrementella kopior.
Version 6.0.3:
Fixed an issue in which CCC was unable to replace a folder on the destination with a symbolic link (i.e. because a folder on the source had been replaced by a symbolic link). This issue primarily affected macOS Catalina users, but could also affect Big Sur users for tasks that used the "Don't delete anything" SafetyNet setting.
Improved the handling of cases where a source NAS presents a symlink as an ordinary file. Fixed an accounting issue that led to unusually high "data copied" values in those cases.
Resolved a condition in which the "Maintain a record of transactions" checkbox became practically uncheck-able in CCC 6.0.2.
Fixed a permissions issue that can cause applications to not work correctly when restored from a volume whose ownership is disabled.
Relative date references (e.g. "Today", "Yesterday") in the Task Plan and Task History window are now correctly updated when a date change event occurs (i.e. at midnight).
SafetyNet pruning settings are now consistently visible when the destination is HFS+ formatted.
Errors that occur due to the OneDrive service's interference with CCC archiving activity on the destination are now suppressed. These typically go away on their own without intervention.
Fixed a logic issue that caused the "Never show this dialog" setting to be ignored for the "Remove task audit" dialog.
Fixed the "Bring all to front" menu item in the Window menu.
Improved the handling of manual sort order changes of the Tasks list.
The CCC Dashboard window position is now retained when it's closed and later reopened.
Fixed an issue in which CCC would not remove additional snapshots from the destination when free space was exhausted in the middle of a backup task (specific to cases where SafetyNet was disabled).
Fixed an issue that could cause slow performance during postflight re-verification of files copied by the current task in cases where the task was also configured to use the "Find and replace corrupted files" setting.
CCC will no longer create a snapshot on the source when the source and destination are folders on the same APFS volume. Instead CCC will use the APFS clonefile() function to make clones of files in these cases.
Resolved a case where CCC was stripping the destination volume's custom icon in a folder-to-volume task configuration.
The search field in the Task History window Audit tab now yields results that match folder names as well as file names. bar for a task or group. When the "group completed" icon is dismissed, that state is now recalled across launches of CCC.
Added a new "Last Successful Run" token for the email notification template.
Added a Start button to the "Upcoming Group and Task Events" view for task groups.
Updated how APFS volume disk usage is calculated on macOS Monterey.
Fixed a rendering issue for the Task Plan text on macOS Monterey.
Eliminated some spurious "updated attributes" transactions that were getting created when backing up to a NAS volume.
Resolved a conflict between the "Remove excluded items" setting and custom protection rules. Custom protection rules now have precedence over the "Remove excluded items" setting.
Requirements for Carbon Copy Cloner
Intel, 64-bit processor
OS X 10.10 or later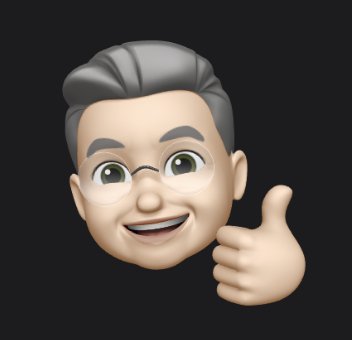 Fyrabarns-far, farfar, morfar och egen företagare i Skellefteå med kliande fingrar. Jag skriver om fotografering, sport, dataprylar, politik, nöje, musik och film. Vid sidan av den här bloggen så jobbar jag med med det egna företaget Winterkvist.com. Familjen består av hustru, fyra barn (utflugna) och fem barnbarn.
Jag har hållit på med datorer sedan tidigt 1980-tal och drev Artic BBS innan Internet knappt existerade. Efter BBS-tiden har det blivit hemsidor, design, digitala medier och trycksaker. Under tiden som journalist jobbade jag med Mac men privat har det varit Windows som har gällt fram till vintern 2007. Då var det dags att byta och då bytte vi, företaget, helt produktionsplattform till macOS. På den vägen är det.
_____________________________________________________________________________________
Anmäl dig till Magasin Mackens nyhetsbrev
Du får förhandsinformation om Macken, våra planer och du får informationen, först och direkt till din mail. Vi lovar att inte skicka din information vidare och vi lovar att inte skicka ut mer än max ett nyhetsbrev per månad.