Forklift är ett program för din som klarar ftp, sftp och flera andra protokoll.
Ny version, 3.x, ute nu.
ForkLift is a powerful file manager and ferociously fast FTP client clothed in a clean and versatile UI that offers the combination of absolute simplicity and raw power expected from a well-executed Mac software.
ForkLift will connect to any remote server SFTP, FTP, WebDAV, Amazon S3, Rackspace CloudFiles, AFP, SMB, and NFS shares on your local network,- pretty much anything you can plug into or hook up to a Mac. ForkLift also carries a complete toolbox for managing your files, including Folder Synchronization, Batch Renaming, Archive handling, Application deleter, editing files over remote connections and many more functions.

Version 3.5.4:

New

Option to disable SMB discovery, which could cause double entries of the same local share in the sidebar. If you want to disable SMB discovery, run the following command in Terminal: defaults write com.binarynights.ForkLift-3 DisableSambaDiscovery true
Previews SVG files
ForkLift now uses short-lived access tokens when connecting to Dropbox

Improvements

macOS Monterey compatibility improvements
Extended timeout period on S3 and Backblaze
During Move operations, issues like loss of internet connection or not enough space in the target location can't lead to the deletion of the source items when the user clicks Skip in the error window to disregard the error message

Fixes

Fixes an issue where a parent folder appeared as its own subfolder on webDAV
Fixes a possible memory leak on FTP TLS
Fixes an issue where files inside an archive opened in the editor app defined in the Preferences of ForkLift and not in their default apps
Fixes a possible crash introduced in version 3.5.3 in Column View, which usually occurred when an item was clicked in the sidebar
Fixes the thumbnail loading issue introduced in version 3.5.3 in Icon View: thumbnails were only loaded after scrolling or resizing the thumbnails
Fixes an issue where the Quick Select option Select Matches didn't jump to the match when there was only one match that wasn't visible in the pane
Fixes an issue where permissions weren't always kept during remote editing
Numerous minor fixes and improvements

Requirements for ForkLift

Intel, 64-bit processor
OS X 10.11 or later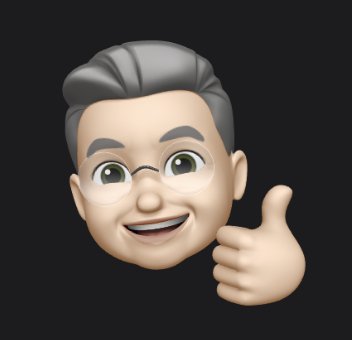 Fyrabarns-far, farfar, morfar och egen företagare i Skellefteå med kliande fingrar. Jag skriver om fotografering, sport, dataprylar, politik, nöje, musik och film. Vid sidan av den här bloggen så jobbar jag med med det egna företaget Winterkvist.com. Familjen består av hustru, fyra barn (utflugna) och fem barnbarn.
Jag har hållit på med datorer sedan tidigt 1980-tal och drev Artic BBS innan Internet knappt existerade. Efter BBS-tiden har det blivit hemsidor, design, digitala medier och trycksaker. Under tiden som journalist jobbade jag med Mac men privat har det varit Windows som har gällt fram till vintern 2007. Då var det dags att byta och då bytte vi, företaget, helt produktionsplattform till macOS. På den vägen är det.
_____________________________________________________________________________________
Anmäl dig till Magasin Mackens nyhetsbrev
Du får förhandsinformation om Macken, våra planer och du får informationen, först och direkt till din mail. Vi lovar att inte skicka din information vidare och vi lovar att inte skicka ut mer än max ett nyhetsbrev per månad.