Sketch är ett rit-och designprogram för macOS och ett program där du enkelt kan exportera ut resultatet till vector-grafik eller till Adobe Photoshop.
Sketch är ett kraftfullt program som är en riktigt värdig utmanare till Illustrator och Photoshop när det kommer till design av digitala lösningar. Priset ligger dessutom långt under konkurrenterna, 99 dollar.
Sketch is an innovative and fresh look at vector drawing for the Mac. Its intentionally minimalist design is based upon a drawing space of unlimited size and layers, free of palettes, panels, menus, windows, and controls. Though simple to use, it offers powerful vector drawing and text tools like perfect Boolean operations, symbols, and powerful rulers, guides, and grids.
What's new in Sketch

Version 74:

What's improved

We've added an extra option for Prototyping Links and Hotspots in the View menu. Now you can choose to either show all, hide all or only show them when you select a related layer, group or Artboard.

What's changed

If you use a Color Variable for the color of a text layer and then create a new text layer in the same document, your new text layer will also use that Color Variable. Previously, new text layers would use the same color but not the Color Variable itself.
Changing the hex value of a color in the color picker will no longer reset the alpha value to 100%. Instead, it will preserve whatever alpha value you had set for that color before.

What's fixed

Fixes a bug that meant applying Linked Data to deeply nested Symbols would not work as expected.
Fixes a few bugs that could cause the Layer List to behave unexpectedly and cause the app to become unstable.
Fixes a crash that could occur if the alignment value for a text layer contained invalid data.
Fixes a bug that meant the Layer List would not immediately show if a layer was masked.
Fixes a bug that stopped you from being able to rename a Layer after you toggled the visibility of the Layer List.
Fixes a bug that stopped combined shapes from correctly reverting to their original colors if you undid the combine step.
Fixes a bug that meant any changes you made to a layer using the steppers in the height and width fields of the Scale tool would not apply after you pressed Finish.
Fixes a bug that meant if you deleted the last component in the Components View and then added a new one, it would not appear until you switched away and back to that view.
Fixes a bug that could cause SVG exports of open paths with borders to render incorrectly in some cases.
Fixes a bug that caused Symbols with Smart Layout properties and hidden, nested Symbols to be an incorrect height.
Fixes a bug where Control-clicking on items in the Components View and Insert Window would not work in some cases.
Fixes a bug that caused rendering issues for shadows that you applied to multiple nested groups.
Fixes a bug that meant Tints wouldn't immediately apply to layers with blurs.
Fixes a bug that meant ruler guides would not update their color reliably after you changed them.
Fixes a bug that could cause the app to crash if you introduced certain images to your documents (e.g. via pasting onto the Canvas).
Fixes a bug that meant fields you had selected in the Inspector would remain selected after you switched to a different layer.
Fixes a bug that meant new layers you inserted could appear on the wrong Artboard.
Fixes a bug that caused unexpected results when you undid edits to layer names in the Layer List.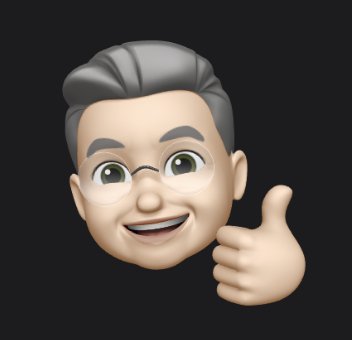 Fyrabarns-far, farfar, morfar och egen företagare i Skellefteå med kliande fingrar. Jag skriver om fotografering, sport, dataprylar, politik, nöje, musik och film. Vid sidan av den här bloggen så jobbar jag med med det egna företaget Winterkvist.com. Familjen består av hustru, fyra barn (utflugna) och tre barnbarn.
Jag har hållit på med datorer sedan tidigt 1980-tal och drev Artic BBS innan Internet knappt existerade. Efter BBS-tiden har det blivit hemsidor, design, digitala medier och trycksaker. Under tiden som journalist jobbade jag med Mac men privat har det varit Windows som har gällt fram till vintern 2007. Då var det dags att byta och då bytte vi, företaget, helt produktionsplattform till macOS. På den vägen är det.
_____________________________________________________________________________________
Anmäl dig till Magasin Mackens nyhetsbrev
Du får förhandsinformation om Macken, våra planer och du får informationen, först och direkt till din mail. Vi lovar att inte skicka din information vidare och vi lovar att inte skicka ut mer än max ett nyhetsbrev per månad.