Calibre är ett program för att lösa, hantera och organisera dina e-böcker.
Calibre is a complete e-book library manager. Organize your collection, convert your books to multiple formats, and sync with all of your devices. Let Calibre be your multi-tasking digital librarian.

Manage, convert, sync, and more
Library management. Calibre keeps things orderly by creating single entries for books that contains multiple formats. Add tags and comments for better searchability.

Format conversion. Calibre's robust conversion options support a wide variety of file formats.

File syncing. Calibre's device drivers seamlessly support all the top e-readers and devices.Version 5.12.0:

Version 5.17.0:

New features:

E-book viewer: Image popup: Allow dragging with the mouse to pan the image
Sort button: Allow selecting which columns are in the popup sort menu
E-book viewer: When suggesting a default bookmark title, use the name of the current chapter
E-book viewer: When searching the Table of Contents allow holding the Shift key to search backwards
E-book viewer: Add a shortcut Ctrl+0 to restore default font size

Bug fixes:

Fix a regression in the previous release that caused errors when editing empty date values
Get books: Update Gutenberg plugin for website changes
E-book viewer: The quick highlight button should replace the style of an existing highlight, when one is selected
Elide long items in the middle when showing the completion popup for tags, to make it easier to use with hierarchical tags
E-book viewer: Read aloud: Fix soft hyphens causing read aloud words to be broken up
E-book viewer: Right clicking when text is selected should extend the selection instead of doing nothing
Fix settings in the ToC Editor tool being forgotten when calibre is closed
DOCX Output: Fix conversion failing if the input document has missing images
Content server viewer: Fix mouse wheel scrolling not working on the box used to edit notes for highlights
E-book viewer: Fix read aloud word tracking in flow mode not very reliable
E-book viewer: Fix navigation shortcuts not working in Read aloud mode

Improved news sources:

Barrons
Krebs On Security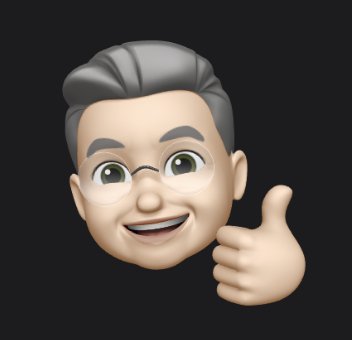 Fyrabarns-far, farfar, morfar och egen företagare i Skellefteå med kliande fingrar. Jag skriver om fotografering, sport, dataprylar, politik, nöje, musik och film. Vid sidan av den här bloggen så jobbar jag med med det egna företaget Winterkvist.com. Familjen består av hustru, fyra barn (utflugna) och tre barnbarn.
Jag har hållit på med datorer sedan tidigt 1980-tal och drev Artic BBS innan Internet knappt existerade. Efter BBS-tiden har det blivit hemsidor, design, digitala medier och trycksaker. Under tiden som journalist jobbade jag med Mac men privat har det varit Windows som har gällt fram till vintern 2007. Då var det dags att byta och då bytte vi, företaget, helt produktionsplattform till macOS. På den vägen är det.
_____________________________________________________________________________________
Anmäl dig till Magasin Mackens nyhetsbrev
Du får förhandsinformation om Macken, våra planer och du får informationen, först och direkt till din mail. Vi lovar att inte skicka din information vidare och vi lovar att inte skicka ut mer än max ett nyhetsbrev per månad.