Safari Technology Preview är en förhandsversion av kommande Safari, Apples webbläsare, och det är en version som du kan prova tämligen riskfritt. Du kan nämligen installera den vid sidan av ordinarie Safari.Version 14.2 (Release 121):
Safari Technology Preview for macOS Catalina
Older versions
Safari 13.2 Preview (14610.1.10) (macOS 10.14)
Safari 13.1 Preview (15609.1.7) (macOS 10.15)
Safari 13.1 Preview (14609.1.7) (macOS 10.14)
Safari 13.1 Preview (15609.1.6.1) (macOS 10.15)
Safari 13.1 Preview (14609.1.6.1) (macOS 10.14)
Safari 13.1 Preview (15609.1.1) (macOS 10.15)
Safari 13.1 Preview (14609.1.1) (macOS 10.14)
Safari 13.0 Preview (15608.1.30.2) (macOS 10.15)
Safari 13.0 Preview (14608.1.30.2) (macOS 10.14)
Web Inspector
Sources

Collapsed blackboxed call frames in the Call Stack section
CSS
Added support for aspect-ratio on grid items
Added support for logical variants of scroll-padding and scroll-margin
Added support for color(a98-rgb …), color(prophoto-rgb …), color(rec2020 …), color(xyz …), hwb() as part of CSS Color 4
Added support for percentages when parsing color(srgb …) and color(display-p3 …) per-spec
Changed sRGB to XYZ conversion matrix values to match values in the latest spec
Fixed max-height percentages that are wrongly resolved for replaced grid items
Fixed grid item to fill the grid area for stretch or normal self alignment
Fixed animation of rotate or scale property to correctly account for static translate property
Fixed font-stretch to apply to system-ui
Fixed the nested grid container which has a replaced item with max-height incorrectly getting width(0px)
Implemented scroll-snap-stop for scroll snapping
Handled aspect-ratio: auto m/n for replaced elements
Handled min-width: auto or min-height: auto for aspect-ratio
Handled zero aspect-ratio width or height
Made auto &&  use content box-sizing
Complete list of changes can be found here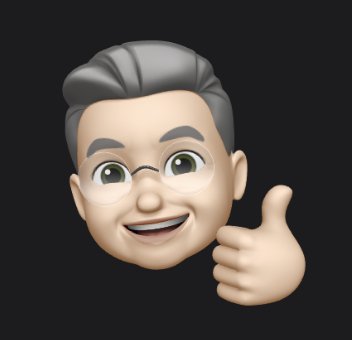 Fyrabarns-far, farfar, morfar och egen företagare i Skellefteå med kliande fingrar. Jag skriver om fotografering, sport, dataprylar, politik, nöje, musik och film. Vid sidan av den här bloggen så jobbar jag med med det egna företaget Winterkvist.com. Familjen består av hustru, fyra barn (utflugna) och tre barnbarn.
Jag har hållit på med datorer sedan tidigt 1980-tal och drev Artic BBS innan Internet knappt existerade. Efter BBS-tiden har det blivit hemsidor, design, digitala medier och trycksaker. Under tiden som journalist jobbade jag med Mac men privat har det varit Windows som har gällt fram till vintern 2007. Då var det dags att byta och då bytte vi, företaget, helt produktionsplattform till macOS. På den vägen är det.
_____________________________________________________________________________________
Anmäl dig till Magasin Mackens nyhetsbrev
Du får förhandsinformation om Macken, våra planer och du får informationen, först och direkt till din mail. Vi lovar att inte skicka din information vidare och vi lovar att inte skicka ut mer än max ett nyhetsbrev per månad.