Wa Kingyo – Goldfish Pon‪d‬ är ett spel, eller snarare en app tänkt att kunna fungera avstressande.
Det är en damm som du akn fylla med guldfiskar och appen har snabbt blivit mycket populär i bland annat Jaopan.
Gratis idag 3/3-2012
Goldfishes drawn on the Japanese style of painting swim elegantly. You will be surprised at their cute movement and the clear water. Please scatter the flower-shaped bait. And enjoy a relaxing time.

**************************************************

Introduced as "What's Hot" in 64 countries.

Jan 2020 – No.1 Top Paid App in Japan.

**************************************************

Video on YouTube:

(Please search with these words "Wa Kingyo" on YouTube.)

Actions:

– touching the goldfish

– scattering bait that looks like flowers and leaves (please tap the lower right-hand corner to begin)

– getting rid of the bait by tilting the iPhone

– touching the water to make it ripple

– making waves by shaking the iPhone

Customize:

– Background (11 images)

– Bait (5 types)

– Number of goldfish (up to 4)

– Color of goldfish (4 colors, 10 combinations)

– Size of goldfish

– Sleep timer (5-60 minutes)

– Sound volume

Theme:

"Wa" has several means "Peace", "Relaxation" and "Japan". And "Kingyo" means "Goldfish". The theme of this application is beauty and prettiness of the Japanese traditional classic art. The goldfish and background images are drawn like a Japanese traditional painting and industrial art object. The bait has a shape of the familiar flower and leaf (cherry blossom, chrysanthemum, camellia, myosotis, maple) for Japanese. Please feel Japanese mind.

News & Support:

@m_hakozaki on Twitter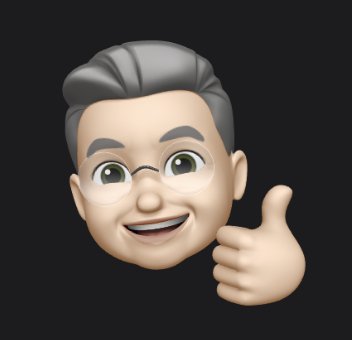 Fyrabarns-far, farfar, morfar och egen företagare i Skellefteå med kliande fingrar. Jag skriver om fotografering, sport, dataprylar, politik, nöje, musik och film. Vid sidan av den här bloggen så jobbar jag med med det egna företaget Winterkvist.com. Familjen består av hustru, fyra barn (utflugna) och tre barnbarn.
Jag har hållit på med datorer sedan tidigt 1980-tal och drev Artic BBS innan Internet knappt existerade. Efter BBS-tiden har det blivit hemsidor, design, digitala medier och trycksaker. Under tiden som journalist jobbade jag med Mac men privat har det varit Windows som har gällt fram till vintern 2007. Då var det dags att byta och då bytte vi, företaget, helt produktionsplattform till macOS. På den vägen är det.
_____________________________________________________________________________________
Anmäl dig till Magasin Mackens nyhetsbrev
Du får förhandsinformation om Macken, våra planer och du får informationen, först och direkt till din mail. Vi lovar att inte skicka din information vidare och vi lovar att inte skicka ut mer än max ett nyhetsbrev per månad.