Franz är ett chatprogram där du kan samla flera olika tjänster. Facebook Messenger, WhatsApp, Telegram med flera.
Programmet är gratis.
Franz is your messaging app / former Emperor of Austria and combines chat & messaging services into one application. Franz currently supports Slack, WhatsApp, WeChat, HipChat, Facebook Messenger, Telegram, Google Hangouts,GroupMe, Skype and many more.

You can download Franz for free for Mac & Windows.

Franz supports a great variety of business and private messaging & chat services like Slack, WhatsApp, WeChat, HipChat, Messenger, Telegram, Google Hangouts, Skype, Zendesk and many more.

It does not matter if you just want to keep in touch with your friends or are managing a multi-seat customer care team. Franz got you covered.
What's new in Franz
Version 5.6.0:


Features:

App: We've put Franz on a diet and he lost over 130MB
Franz ToDos: New version of Franz ToDos with lots of new features more on franztodos.com
App: Add new onboarding step to make setting up services easier
Context Menu: Add option to copy image
Franz ToDos: Add Franz ToDos as a native service
Franz ToDos: Added Cmd+Alt+Shift+R to reload the Franz ToDos
Spell checker: Added 12 new languages for spell checking
Spellchecker: Improved language detection for spell checking
Recipe: Add option to override recipe partition
Languages: Added Estonian as a language

Bug fixes:

App: Fixed crash when Franz goes to sleep
App: Fix crash when app has finished loading
Context Menu: Fix "save image as"
Franz ToDos: Clear todos cache on user logout
Service: Fix copy image in context menu
Service: Fix image download from services
Service: Fix service activation on notification click
Service: Fix popup handling to e.g. enable Facebook Messenger calls
Service: Fix clicks on links in Skype
Service: Reset active service when previous selection is not valid anymore
Service: Fix missing service re-rendering on service update
App: Fix various validation errors

General:

App: Update electron to 10.1.3
Translations: Improved translations.
Requirements for Franz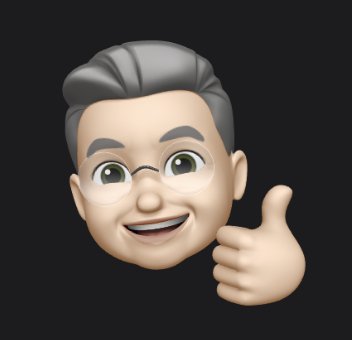 Fyrabarns-far, farfar, morfar och egen företagare i Skellefteå med kliande fingrar. Jag skriver om fotografering, sport, dataprylar, politik, nöje, musik och film. Vid sidan av den här bloggen så jobbar jag med med det egna företaget Winterkvist.com. Familjen består av hustru, fyra barn (utflugna) och tre barnbarn.
Jag har hållit på med datorer sedan tidigt 1980-tal och drev Artic BBS innan Internet knappt existerade. Efter BBS-tiden har det blivit hemsidor, design, digitala medier och trycksaker. Under tiden som journalist jobbade jag med Mac men privat har det varit Windows som har gällt fram till vintern 2007. Då var det dags att byta och då bytte vi, företaget, helt produktionsplattform till macOS. På den vägen är det.
_____________________________________________________________________________________
Anmäl dig till Magasin Mackens nyhetsbrev
Du får förhandsinformation om Macken, våra planer och du får informationen, först och direkt till din mail. Vi lovar att inte skicka din information vidare och vi lovar att inte skicka ut mer än max ett nyhetsbrev per månad.