BusyCal är ett alternativ till den inbyggda kalender-appen i iOS.
BusyCal har stöd för iCloud, Apples molntjänst.
BusyCal is a powerful, flexible calendar app for managing busy schedules, events and to dos.
BusyCal's unique features include customizable calendar views, integrated to dos, meeting scheduling, travel time, maps integration, natural language input, tags, alarms, search, weather, moons, birthdays, anniversaries, graphics and more.
BusyCal provides reliable support for iCloud, Google Calendar, Exchange, Office 365, and other CalDAV servers, enabling you to sync and share calendars with other Macs and iOS devices running BusyCal or the built-in Calendar app.
BusyCal for iOS is a full-featured mobile companion to BusyCal for Mac, the leading calendar solution for Mac OS X that thousands of users have trusted and depended on for years.
Calendar Views
• Display your calendar by Month, Week, Day or List.
• Pinch and zoom to control the number of weeks shown per month, and days shown per week.
• Customize the calendar appearance including calendar colors, weather, moons, birthdays, anniversaries, event times, week numbers and more.
Events
• Create events manually or automatically using natural language.
• Choose from a wid range of attributes to display when viewing or editing events including travel time, time zones, attendees, contacts, tags, maps, last edit time, and more.
• Add tags to events to track projects and important events.
To Dos
• To Dos are displayed directly in the calendar and carry-forward until completed.
• To Dos can be undated, or scheduled to occur on a specific date or time.
• To Dos can be scheduled to repeat daily, weekly, monthly, etc.
• To Dos can be sorted and filtered by date, priority, calendar or title.
• To Dos are compatible and sync with the Reminders app on Mac and iOS.
Travel Time, Locations and Maps
• Supports Location Services for adding locations to events.
• Supports both Apple Maps and Google Maps for driving directions.
• Travel time allows you to block out time to travel to an appointment.
• Alarms can warn you in advance of travel time when it's time to leave.
Personalization
• Display Birthdays and Anniversaries, including birthday age and anniversary number.
• Display a live 10-day weather forecast.
• Display phases of the moon.
• Display graphics created in BusyCal for Mac.
Sync and Share calendars
• Sync and share calendars with iCloud, Google Calendar, Exchange, Office 365, Fruux, Yahoo, Kerio, Zimbra, OS X Server, SabreDAV and other CalDAV servers.
• Sync with other Macs and iOS devices running BusyCal or the built-in Calendar app.

Version 3.10.4:

Fixed the appearance of black colored Tags in dark mode
When emailing attendees of a meeting, the organizer's email address is also included if you're not the organizer
Ongoing stability improvements

Requirements for BusyCal

Intel, 64-bit processor
OS X 10.11 or later
iCloud, Google, Exchange, or CalDAV account
---
Anmäl dig till Mackens Nyhetsbrev
Du får förhandsinformation om Macken, våra planer och du får informationen, först och direkt till din mail. Vi lovar att inte skicka din information vidare och vi lovar att inte skicka ut mer än max ett nyhetsbrev per månad.
Anmäl dig här
---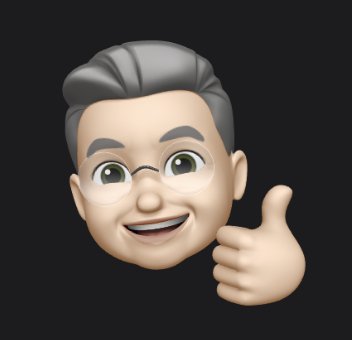 Fyrabarns-far, farfar, morfar och egen företagare i Skellefteå med kliande fingrar. Skriver om fotografering, sport, dataprylar, politik, nöje, musik och film. Jobbar vid sidan av den här bloggen med det egna företaget Winterkvist.com. Familjen består av hustru, fyra barn (utflugna) och tre barnbarn.
Jag har hållit på med datorer sedan tidigt 1980-tal och drev Artic BBS innan Internet knappt existerade. Efter BBS-tiden har det blivit hemsidor, design, digitala medier och trycksaker. Under tiden som journalist jobbade jag med Mac men privat har det varit Windows som har gällt fram till vintern 2007. Då var det dags att byta och då bytte vi, företaget, helt produktionsplattform till Mac OS X. På den vägen är det …