Apples iCloud är en utmärkt tjänst för att synkronisera information mellan dina Mac-datorer men den täcker inte allt – Mail, iCal, Addressbook och några fler program och funktioner kan du synkronisera – men inte allt.
Ska du synkronisera annan information så är en smidig lösning programmet Chronosync.
Chronosync är ett mycket enkelt program att konfigurera. Du klickar dig fram till det som ska synkroniseras – du klickar dig fram dit informationen ska, sparar och sedan är det klart.
Folder
Du väljer alltså den folder där informationen finns och sedan dit informationen ska. Förslagsvis sparar du sedan din synkning med ett lätt indentifierbart namn (Firefox, iTunes).
Nästa steg är att samla dina synkningar i en synkronisering – en container. Det är en lista, en samling på de synkroniseringar som du har sparat. Sen är det klart.
Automatiskt
Du kan köra en container eller en synkronisering manuellt, atomatiskt eller så snart en enhet ansluts – det väljer du.
Chronosync är det program jag använder för kompletterande synkroniseringar och ett tag var det ett program som kördes dagligen, morgon och kväll. Numera behöver jag det inte riktigt lika ofta men det finns kvar i min Mac och det gör fortfarande stor nytta.
What's new in ChronoSync
Version 4.9.11:
Changes & Enhancements:
Modified Bootable Backup sync task behavior to account for macOS 10.15.5 not allowing creation of valid firmlinks. On macOS 10.15.6+ ChronoSync provides the 'Fix' Readiness option to configure the required valid APFS Volume Group. On macOS 10.15.5 systems, the backup volume must be erased using the Bootable Backup Setup Assistant to create the required APFS Volume Group for Bootable Backup.
Altered the logic so that sub-second timestamps have to differ by 2ms or more for a file-pair to be considered different when comparing package file contents.
Added the ability to detect if a connected ChronoAgent implements the firmlink creation to allow Remote Bootable Backup on ChronoAgent connections.
Added logic to allow instantiating sync task documents in-memory if for some reason the underlying macOS system doesn't allow document creation read from storage/disk.
The Google Cloud connection profile type is no longer available to users UNLESS an existing Google Cloud connection profile is defined. In this case, the user is able to edit and create Google Cloud profiles, but they won't work due to API changes on Google's side.
The Bootable Backup Readiness Test now generates an error if the source target of a bootable backup resides on a macOS 11 (aka Big Sur) or later system.
Added the ability to specify a custom location for mounting APFS snapshot volumes via the 'Snapshot_Mount_Folder' plist setting on macOS 10.15 or newer.
Snapshot mount points now use 0755 permissions.
The Bootable Backup Assistant does not present source volumes with Big Sur (or later) installed on them as potential sources for a Bootable backup operation.
Applied fall back logic to all error conditions that occur when attempting to obtain attributes for an item.
Improved recognition of the active System component of the boot APFS volume group and its Data counterpart.
Increased the priority of the Bootable Backup Readiness test so that it is evaluated before many other readiness errors and reported to the user before other terminal conditions.
If a bootable backup operation encounters an error when running the UpdatePreboot tool, the entire output generated by UpdatePreboot is dumped to the ChronoSync-console.log.
Snapshot mount points are now created by the ChronoSync process instead of ChronoAgentLocal on macOS 10.15 or newer.
Determining if volumes are mounted is now done in a more Big Sur compatible way.
Modified the console messages produced when post-processing a bootable backup to provide a clearer idea of what is happening when diagnosing problems.
Changed the package aggregation algorithm to improve bulk file and folder attribute collection.
Added the ability to collect diagnostic messages when invoking the Restore operation.
Modified the Validator date compare to take into account date value rounding that can occur.
Bug Fixes:
Fixed a bug whereby deleting a task document from the Organizer window would not delete any scheduled items that are referencing that task document.
Fixed a bug whereby interpreting millisecond timestamps attached to files on APFS filesystems was subject to a scaling error when converting between time representations. This could result in unnecessary file data copying.
Fixed a bug whereby the Volume Group Converter would raise exceptions and fail to completely convert a single volume to a volume group if the user just previously retargeted their destination and opted to preserve sync history.
Fixed a bug whereby the Volume Group Converter wouldn't work correctly in some right-to-left scenarios.
Fixed an error handling bug when collecting attributes to force a rescan of the directory contents instead of causing an immediate fatal error.
Fixed a bug when collecting attributes for directory contents and identifying items that should remain invisible to apps and be ignored.
Fixed a bug whereby if a sync task document window is open, and the completion summary sheet is displayed, scheduled synchronizations for that sync task will fail because the summary sheet does not get auto-dismissed.
Fix for a cosmetic problem displaying checkboxes in the Trial Sync Selector on Big Sur.
Fixed a bug regarding priority of Readiness Tests when working from a saved sync task document.
Requirements for ChronoSync
Intel, 64-bit processor
OS X 10.11 or later
---
Anmäl dig till Mackens Nyhetsbrev
Du får förhandsinformation om Macken, våra planer och du får informationen, först och direkt till din mail. Vi lovar att inte skicka din information vidare och vi lovar att inte skicka ut mer än max ett nyhetsbrev per månad.
Anmäl dig här
---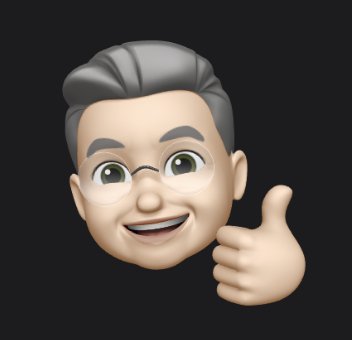 Fyrabarns-far, farfar, morfar och egen företagare i Skellefteå med kliande fingrar. Skriver om fotografering, sport, dataprylar, politik, nöje, musik och film. Jobbar vid sidan av den här bloggen med det egna företaget Winterkvist.com. Familjen består av hustru, fyra barn (utflugna) och tre barnbarn.
Jag har hållit på med datorer sedan tidigt 1980-tal och drev Artic BBS innan Internet knappt existerade. Efter BBS-tiden har det blivit hemsidor, design, digitala medier och trycksaker. Under tiden som journalist jobbade jag med Mac men privat har det varit Windows som har gällt fram till vintern 2007. Då var det dags att byta och då bytte vi, företaget, helt produktionsplattform till Mac OS X. På den vägen är det …