VMWare har släppt en ny version av VMWare Fusion en version som innehåller både buggfixar och nya funktioner.
VMWare är en mycket smidig lösning för att snabbt och enkelt kunna köra Windows på/i din Mac utan att behöva starta om och använda Bootcamp.
Den nya versionen har stöd för flera nya version av olika operativsystem och innehåller även en rad buggfixar.
Version 12.0.0:

Note: Now requires OS X 10.15 or later

Free Product for Personal Non-Commercial Use – Fusion Player (previously Fusion Standard) is now free for personal non-commercial use

Support macOS 11 Big Sur

Run macOS 11 Big Sur as a host operating system
Run macOS 11 Big Sur as a virtual machine

DirectX 11 and OpenGL 4.1 Support

Support has been added for DirectX 11 (DX11) and OpenGL 4.1 in the guest operating system
Hardware requirements for DirectX 11 and OpenGL 4.1:

MacPro 2013 and later
iMac 27-inch 2014 and later
MacBook Pro 13-inch 2015 and later
MacBook Pro 15-inch 2015 with dual graphics and later
MacBook Air 2015 and later
MacBook 2015 and later
iMac 21-inch 2015 and later
iMac Pro 2017 and later
MacMini 2018 and later

Software requirements for DirectX 11 and OpenGL 4.1:

Guest OS: Windows 7 or higher, or Linux with vmwgfx

External GPU support

Fusion provides support for external GPU when an external GPU is connected to the host. Choose the Prefer External GPU option from the Fusion UI

Sandboxed Graphics

Virtual machine security is enhanced by removing graphics render from vmx and running it as a separate sandbox process

New Guest Operating Systems Support

RHEL 8.2
Debian 10.5
Fedora 32
CentOS 8.2
SLE 15 SP2
FreeBSD 11.4
ESXi 7.0

USB 3.1 Controller Support

The virtual machine's virtual XHCI controller is changed from USB 3.0 to USB 3.1 to support 10 Gbps

Larger Scale VM

32 virtual CPUs
128 GB virtual memory
Note: Running virtual machines with 32 vCPUs requires that your host and guest operating systems both support 32 logical processors
8 GB virtual graphics memory

Create VM from APFS Recovery Partition (Now limited to macOS 10.15 host)

Performance Improvements

Improved file transfer speeds (Drag and Drop, Copy and Paste, HGFS)
Improved virtual machine shutdown time
Improved container performance

vSphere 7.0 Support

In Fusion 12 you can perform the following:

Connect to vSphere 7.0
Upload a local virtual machine to vSphere 7.0
Download a remote virtual machine running on vSphere 7.0 to the local desktop

Login to Container Image Registry

Ability to login to a container image registry with the vctl login command has been added

Kubernetes Support

Fusion 12 now supports KIND kubernetes clusters

Improved Accessibility Support

Accessibility improvements have been added so Fusion is compliant with WCAG 2.1 criteria

Requirements for VMware Fusion

Intel 64
macOS 10.12.0 or later
---
Anmäl dig till Mackens Nyhetsbrev
Du får förhandsinformation om Macken, våra planer och du får informationen, först och direkt till din mail. Vi lovar att inte skicka din information vidare och vi lovar att inte skicka ut mer än max ett nyhetsbrev per månad.
Anmäl dig här
---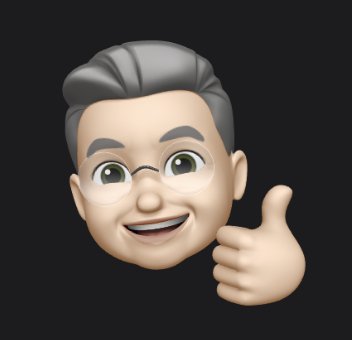 Fyrabarns-far, farfar, morfar och egen företagare i Skellefteå med kliande fingrar. Skriver om fotografering, sport, dataprylar, politik, nöje, musik och film. Jobbar vid sidan av den här bloggen med det egna företaget Winterkvist.com. Familjen består av hustru, fyra barn (utflugna) och tre barnbarn.
Jag har hållit på med datorer sedan tidigt 1980-tal och drev Artic BBS innan Internet knappt existerade. Efter BBS-tiden har det blivit hemsidor, design, digitala medier och trycksaker. Under tiden som journalist jobbade jag med Mac men privat har det varit Windows som har gällt fram till vintern 2007. Då var det dags att byta och då bytte vi, företaget, helt produktionsplattform till Mac OS X. På den vägen är det …