Shotcut är en video editor som utvecklas som Open Source vilket gör den både gratis och för flera plattformar.
Med tanke på vad videoredigeringsprogram normalt sett brukar kosta så kan det löna sig att sätta sig ned i lugn och ro och titta närmare på Shotcut.
Multiple dockable and undockable panels, including detailed media properties, recent files with search, playlist with thumbnail view, filter panel, history view, encoding panel, jobs queue, and melted server and playlist. Also supports drag-n-drop of assets from file manager.
Version 20.09.13:
New:
Added a Blur: Pad video filter and made it available in Slideshow generator as Pad Blur
Added a Text: Rich video filter and made Text: HTML hidden since it is deprecated (still loads in old projects)
Added a workspace layout switcher to the main toolbar for the new stock workspace layouts
Added a VUI to the 360: Transform video filter to adjust parameters by dragging
Added Set Equirectangular Projection… to the Jobs menu for a successful export job. This is used to add metadata to a video file to indicate it is 360॰ video in the equirectangular projection as required by most players and web services
Added Zoom to fit icons to the Timeline and Keyframes toolbars
Changes:
Improved the performance of the Timeline especially with projects over one hour long
Upgraded FFmpeg to version 4.3.1
Changed Size and Position to Size, Position & Rotate and made Rotate and Scale hidden (only appears in old projects)
Replaced Choppy, Crop: Circle, and Crop: Rectangle filters with new versions that do not use HTML through WebVfx, which was deprecated in version 20.06.28
Changed the Rutt-Etra-Izer, Swirl, and Text: 3D filters to be hidden since they are deprecated (still loads in old projects)
Replaced View > Layout > Timeline Project, Playlist Project, and Clip-only Project with new, better Logging, Editing, FX, Color, Audio, and Player stock layouts
The current layout is saved automatically for each stock layout if selected, and Restore Default Layout is different for each stock layout
Changed the video track hidden icon on the System theme to be more clear and obvious
Show an error dialog on startup if the frei0r plugins are not installed (only affects Linux distribution packages)
Changed the keyboard shortcut 0 to zoom timeline to fit
Changed the keyboard shortcut Alt+0 to zoom playlist to fit
Changed the Timeline and Keyframes time ruler interval to 1 second when zoomed in
Fixes:
Using a secure connection to get the upgrade URL
A rounding error for Color Grading video filter
A crash and incorrect preview scaling with more than one Rotate and Scale or Size and Position filter
Colors when using an alpha/VP8 or alpha/VP9 export preset
Video compositing with nothing on video track V1 or V1 hidden
Export may fail when using extended (non-Latin-1) characters in path
EDL export
Export, Convert, or Reverse may fail if a temporary file it creates becomes locked on Windows
Properties > Color button not opening the color dialog with the current color
The Crop: Source video filter when using Settings > Proxy
A crash when dragging a MLT XML project file to a non-empty Timeline
The font dialog may too big or the preview inside the font dialog too big for Text: Simple filter
Filters not being applied to the portion of a clip inside a transition after undo of Cut, Lift, Remove, Ripple Delete, or move
A crash changing speed of a clip with non-standard non-integer or variable frame rate
Some dialogs not opening or staying in the foreground
Some crashes in timeline overwrite mode
Clicking the filters icon next to Output not opening the filters panel
Intel 64
OS X 10.10.0 or later
---
Anmäl dig till Mackens Nyhetsbrev
Du får förhandsinformation om Macken, våra planer och du får informationen, först och direkt till din mail. Vi lovar att inte skicka din information vidare och vi lovar att inte skicka ut mer än max ett nyhetsbrev per månad.
Anmäl dig här
---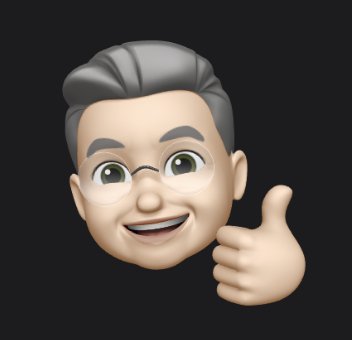 Fyrabarns-far, farfar, morfar och egen företagare i Skellefteå med kliande fingrar. Skriver om fotografering, sport, dataprylar, politik, nöje, musik och film. Jobbar vid sidan av den här bloggen med det egna företaget Winterkvist.com. Familjen består av hustru, fyra barn (utflugna) och tre barnbarn.
Jag har hållit på med datorer sedan tidigt 1980-tal och drev Artic BBS innan Internet knappt existerade. Efter BBS-tiden har det blivit hemsidor, design, digitala medier och trycksaker. Under tiden som journalist jobbade jag med Mac men privat har det varit Windows som har gällt fram till vintern 2007. Då var det dags att byta och då bytte vi, företaget, helt produktionsplattform till Mac OS X. På den vägen är det …