Är du på jakt efter ljudredigeringsprogram för Mac och innan du springer iväg och köper ett program – ta dig en titt på Audacity.
Audacity har utvecklats en fler år och det är ett ovanligt kraftfullt, enkelt och kompetent program som kan en hel del – och det är som sagt helt gratis.
Audacity is a free audio recorder/editor/mixer. You can record sounds, play sounds, import and export WAV, AIFF, and MP3 files, and more. Use it to edit your sounds using Cut, Copy and Paste (with unlimited Undo), mix tracks together, or apply effects to your recordings. It also has a built-in amplitude envelope editor, a customizable spectrogram mode and a frequency analysis window for audio analysis applications. Built-in effects include Bass Boost, Wahwah, and Noise Removal, and it also supports VST plug-in effects.
What's New in Audacity
Version 2.4.2.0:
Easy configuration reset:
A new command has been added to the Tools menu: Tools > Reset Configuration
This resets your Audacity configuration, preferences, export settings and toolbars, to default settings
This command acts immediately with no dialog and no choice of actions or chance to abort
Undo is not available for this command
User presets in Effects, Generators and Analyzers are left untouched, as are any Macros you may have created and plug-ins
Please see Reset Configuration for further details
MP3 exports and imports without padding
Audacity now supports LAME's gapless playback info, allowing MP3s to be exported and imported without additional padding
Other applications that support the LAME tag, for example audio player applications, will be able to read MP3 files exported by Audacity without the padding
Bug Fixes:
In less than a month we have fixed a further 41 bugs in this maintenance release
Here is a small selection of some of the most important
Key P1 bugs fixed:
Mac: Attempting to export as M4A(AAC) yields an FFmpeg error message
Macros with Nyquist effects don't apply saved parameters
Mix Stereo down to Mono fails if space at start of track
Mac: AudioUnit effects are not applied if you initially use the preview
Key P2 bugs fixed:
Undocking meter toolbars while playing/recording results in a frozen meter
A region label gets split on inserting audio when Sync-lock is turned on
Time toolbar displays incorrect time if project rate isn't 44100
Time toolbar: Opening and closing preferences resets format to hh:mm:ss
Nyquist Effects do not display a Progress Dialog if run from a Macro
Real-time effects – Enable checkbox has no effect
Mix and Render to New Track selects left channel of new stereo track
Mac/Linux: Old (PowerPC) projects open flat-lined or with corrupted display on Intel machines
audacity 2.3.3 config with Spectral Selection toolbar corrupts lower dock in 2.4.x and can crash
Possible crash when clearing text field in Gain dialog
Requirements for Audacity
---
Anmäl dig till Mackens Nyhetsbrev
Du får förhandsinformation om Macken, våra planer och du får informationen, först och direkt till din mail. Vi lovar att inte skicka din information vidare och vi lovar att inte skicka ut mer än max ett nyhetsbrev per månad.
Anmäl dig här
---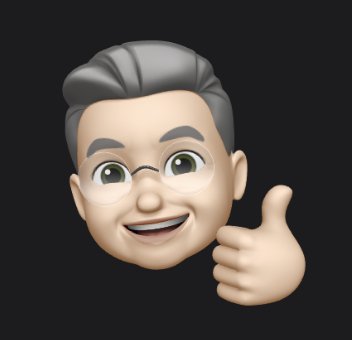 Fyrabarns-far, farfar, morfar och egen företagare i Skellefteå med kliande fingrar. Skriver om fotografering, sport, dataprylar, politik, nöje, musik och film. Jobbar vid sidan av den här bloggen med det egna företaget Winterkvist.com. Familjen består av hustru, fyra barn (utflugna) och tre barnbarn.
Jag har hållit på med datorer sedan tidigt 1980-tal och drev Artic BBS innan Internet knappt existerade. Efter BBS-tiden har det blivit hemsidor, design, digitala medier och trycksaker. Under tiden som journalist jobbade jag med Mac men privat har det varit Windows som har gällt fram till vintern 2007. Då var det dags att byta och då bytte vi, företaget, helt produktionsplattform till Mac OS X. På den vägen är det …